Obama to restart trials at Guantanamo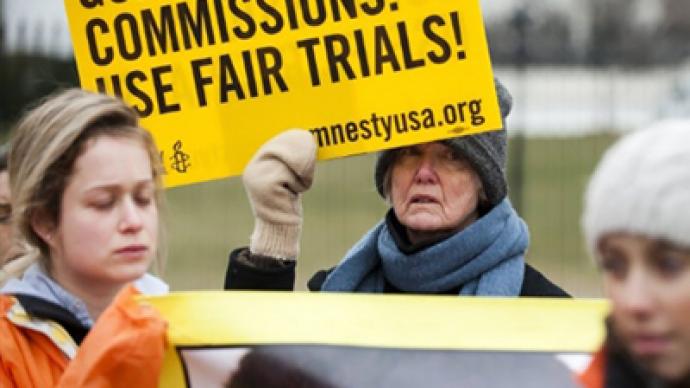 US President Barack Obama is set to approve the resumption of military trials for terror detainees at the prison at Guantanamo Bay, Cuba, ending his two-year ban on such trials.
The AP reported, citing a senior military official, Obama will issue an executive order instructing US Defense Secretary Robert Gates to lift the 2009 ban against bringing new cases against the suspects held at Guantanamo.As a candidate Obama once vowed to close the prison down completely. Following his failure to do so he vowed to end military trials at the prison and try cases in US courts. It appears he has flip-flopped on that stance as well. This marks another potential campaign promise broken. Obama has recently been lambasted for his lack of promised transparency, lack of support for protesting US labor unions, and a number of other issues – ranging from defense to lobbying to immigration.
You can share this story on social media: