Muslims suing FBI for spying on worshipers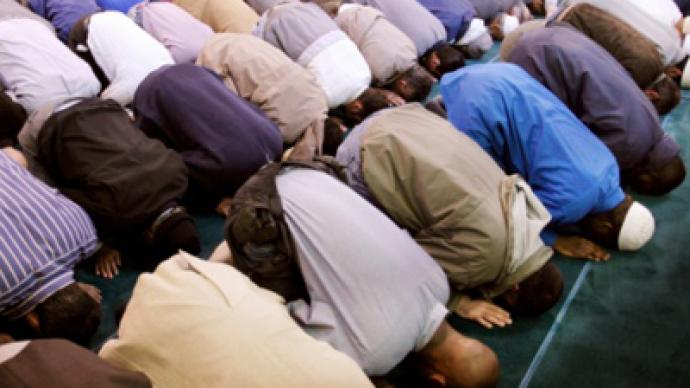 Muslims in southern California claimed they have been unfairly targeted because of their religion. Now they are taking on the FBI with a new lawsuit, which they hope exposes violations of the US Constitution.
As American Muslims prepare for prayers, a fear remains that the worshiper next to them may be a spy.This is especially true in Southern California, where paid FBI informants have fractured the cohesiveness of a law abiding community."I'm fearful of retaliation of the FBI," said Ali Malik, who was targeted by an FBI informant. "My wife fears it, my family fears it and I fear that the FBI is going to come down very aggressively on us." After Malik found out he was being spied on, he felt betrayed by his country and now he feels alienated because fellow Muslims are suspicious that he might now be a spy. The southern California native was approached by FBI informant Craig Monteilh, presumably because of his devout Muslim faith.Now the American Civil Liberties Union and the Council of American Islamic Relations are teaming up against the FBI suing the agency for what they say is its attempt to incriminate people based simply on where they pray.Something they consider a violation of the US First Amendment freedom of religious worship.The FBI insists that it does not ask its informants to target people for their religious affiliations.Something Muslims are finding hard to believe.FBI informant, Monteilh, monitored Muslims at several different mosques.It was during a car ride to one of those mosques, that Monteilh started making some suspicious statements, which set off alarms. Local Muslims called the FBI to report Monteilh, without knowing that the FBI had sent in Monteilh to watch them."He was always interested in other topics.In Jihad, and what I thought about Jihad and things of that nature," said Malik.Once Montheihl's cover was blown, it was revealed that he was paid $177 thousand tax-free dollars over 15 months to collect personal information on hundreds of Muslims, even though there was no suspicion of them committing any crime.The case is eroding the already shaky relationship between the FBI and the broad, law abiding Muslim community."It is extremely ironic and sad that here in America today we have to stand up here to challenge a government agency that is taking us back to a time when people feel like we're living in a police state," said Hussam Alyoush, Executive Director of CAIR.Montheil told the media that his FBI handlers tried to instill in him that Islam is a threat to our national security."What's so problematic about what the FBI did is that it came and destroyed the community cohesion. It destroyed the functionality of the community, that would be the FBI's best ally in protecting This nation's security and we want to do that. This is our home, we have no other," said attorney Amina Mirza Qazi.The admission also raises concerns about the government's attitudes towards Muslims."Historically, if you look at the situation in the United States, faith based groups, religious groups, ethnic groups were always targeted because of their faith and their ethnicity," added Malik. "Like the Japanese who were targeted in World War II." As many politicians and pundits continue to portray Muslim communities as American breeding grounds for terrorists, the FBI has a lot of work to convert these American's sense of alienation to one of trust.
You can share this story on social media: