Six killed in Minneapolis workplace shooting, killer stocked scores of ammunition – police (PHOTOS)
Published time: 28 Sep, 2012 06:08
Edited time: 29 Sep, 2012 02:20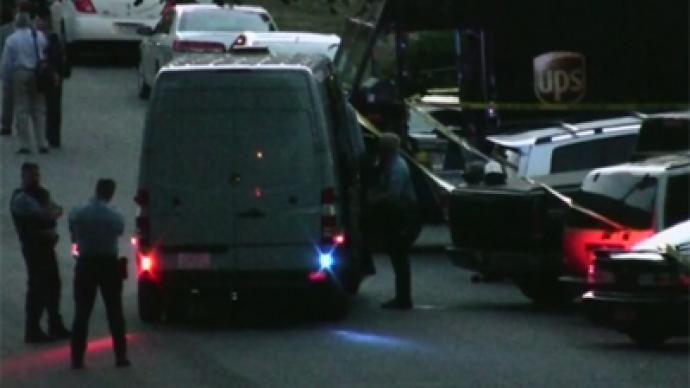 Another victim of a Minneapolis workplace shooting has died in hospital, bringing the total fatalities to six, police confirm. The shooter died from an apparently self-inflicted gunshot wound, and two victims are reportedly in critical condition.
Apparently, the gunman, Andrew J. Engeldinger, 36, spared some employees at the Accent Signage Systems as some 10,000 rounds of ammunition had been discovered at his house.
"It's clear he did walk by some people, he did walk by people to get to certain other members of the business," Police Chief Tim Dolan said on Friday.
Police say the killer started firing rounds from a 9 mm Glock semiautomatic pistol after being fired at the end of the day. Engeldinger then walked to the loading dock, killing others along the way.
Victims in the incident included company owner Reuven Rahamin, 61, and United Parcel Service driver Keith Basinski, 50. The names of the three other fatalities haven't been released.
The killer's family has issued an apology and condolence statement saying Engeldinger was mentally ill for years. "This is not an excuse for his actions, but sadly, may be a partial explanation," said the statement.
This shooting came a month after a similar work-related incident near the Empire State Building in New York, which left two dead and nine wounded. The man responsible for the shooting was identified as 58-year-old Jeffrey Johnson from Manhattan, and was believed to be a disgruntled ex-employee fire from a women's accessories company the year before.
Screenshot from AP video
Screenshot from AP video
Screenshot from AP video