Media budgets collapse amid foreign disasters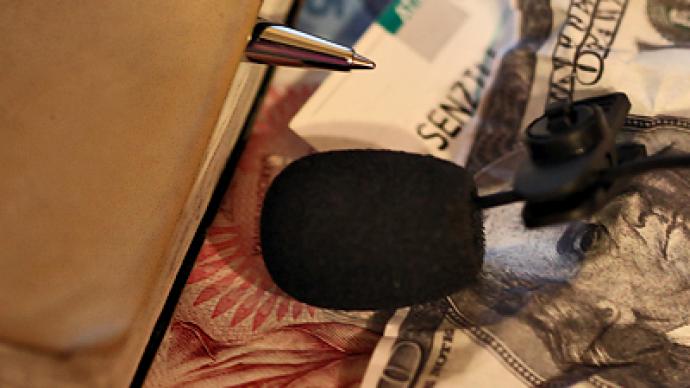 US televised media network annual budgets are collapsing three months into the year, as breaking news stories explode one after another across the globe.
Meanwhile while superstar pundits continue to get paid millions of dollars and hundreds of foreign bureau journalists are laid off to save money. News pundits are teleporting almost at the speed of light – from the safety of their news desks too far away and dangerous places, led by their journalistic callings and big bucks to be made and spent.Egypt, Tunisia, Libya have been in a whirlpool of chaos. Japan has been in a tremor of tsunami and earthquakes. Disasters exploding around the world one after the other these past months have broken all breaking news records, forcing US networks to cough up the cash."The news organizations are crying because their entire budget is gone by March. Their whole annual budget for covering emergencies and crises," said media critic Danny Schechter. Reports suggest big TV networks have been spending as much as 2 million dollars on each of the Middle East uprisings. One network is said to have spent an entire one and a half million dollars in just one day in Japan.While this money is ripping away at their annual budgets, it's certainly not ripping away at the pockets of the star pundits."When you talk about someone like Katie Couric, who for 5 years reportedly received fifteen million dollars a year, you talk about Brian Williams – ten million dollars a year, in some reports. If they didn't take those enormous salaries, you could hire a hundred, a hundred and fifty actual reporters, producers," said Professor of Journalism Jeff Cohen. Instead, most networks have been shutting down foreign bureaus, and kicking out hundreds of journalists many of whom were on the ground, and in the know.ABC News alone cut 25 percent of their entire news staff last year, begging the question whether the superstars are actually worth more than hundreds of their colleagues, and putting a toll on the information the viewers end up receiving."There is no doubt that in general, the quality of any one news organization is lower than it was thirty years ago," said media analyst TJ Walker. It seems a shadow has been cast on what was once top-notch news coverage. "To pay the enormous salaries to these stars, who don't know a lot about the Middle East, they're not experts on nuclear power, they don't speak Arabic, but there they are jetting over to these countries – it's a little silly," said Jeff Cohen. Getting filled in on events in an unknown land forces networks to play catch-up at top speed – often unsuccessfully."As far as Libya goes, we are hearing all of this talk about "the rebels", nobody has really told me who these rebels are! They don't seem to know!" explained Schechter. Though CNN got to enjoy the highest ratings since Obama's inauguration after several months of dying viewership, FOX – for one – has been caught cheating yet again, placing "Shibbuyaeggman" – a local night club – on one map with Japan's nuclear reactors, as well as going so far as to call New York's Times Square with a Lion King ad – Cairo's Tahrir Square – in its news coverage.In fear of being out-competed by others, TV networks have to be there or be square – the wrong Square that is. While such a method certainly saves a buck or two, it can't cover up the fact that crews jet in for disasters, jet back home as soon as the worst is over, leaving viewers in the dark about what leads up to, and what happens after the chaos.
You can share this story on social media: