Healthcare system forces Americans to make unhealthy choices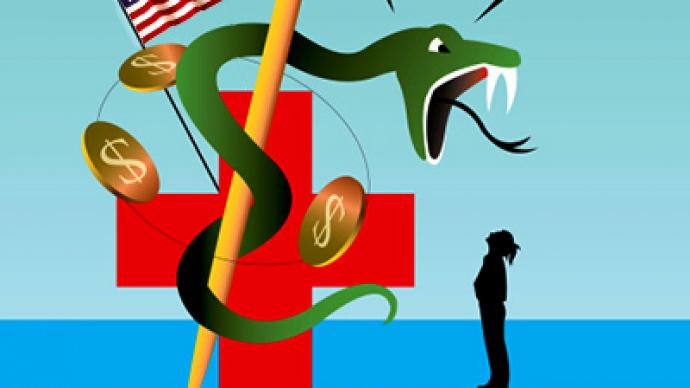 Some Americans are forced to forgo vital treatment because insurance companies refuse to cover their expenses, reigniting the controversy for better healthcare system.
New York, the Big Apple, is the city that never sleeps. And just beyond the urban chaos – neither does Kenneth George.Kenneth is a sick man. And despite appearances – the photos with US politicians and plaques from the president recognizing him as a hero in the aftermath of 9/11 at ground zero – he can't afford his healthcare.His insurance falls short, which means every month he has to pick and choose what ailments he treats."I stick with the cough syrup to help me breathe at night and I skip some of the other medications… like my sleeping pills to help me sleep," Kenneth George says.But even without sleeping pills, he hasn't slept well since 9/11. A city employee working on highways, he was drafted into the search and rescue team in the aftermath of the attack on the Twin Towers.The aftermath for him has been forced early retirement, a fixed pension and a cut in healthcare, which puts him in a deadly dilemma, being forced to make possibly life or death decisions because of the chronic diseases he suffers arising from his work at ground zero."I already have one foot in the grave because of the heart and lung disease. All I do is get punished for getting sick and doing my job down there."Though Kenneth's case is unique in that he was a 9/11 first responder, grim statistics show he is not alone. The United States now ranks 49th in the world in overall life expectancy, behind countries including Bosnia, South Korea, and the European Union. This is a decline from 24th back in 1999. Researchers found the prime culprit in this decline in America's deteriorating healthcare system, with ever-rising costs and growing numbers of uninsured and under-insured.US President Obama's healthcare reforms might help someone like Kenneth, but there is still a lot of red-tape to be faced with insurers. And now the reforms themselves are under threat – from the House now controlled by Republicans, who vowed to overturn them.As the politicking goes on, Kenneth and others still need their prescriptions.
You can share this story on social media: