Guns and government in the "Live Free or Die" state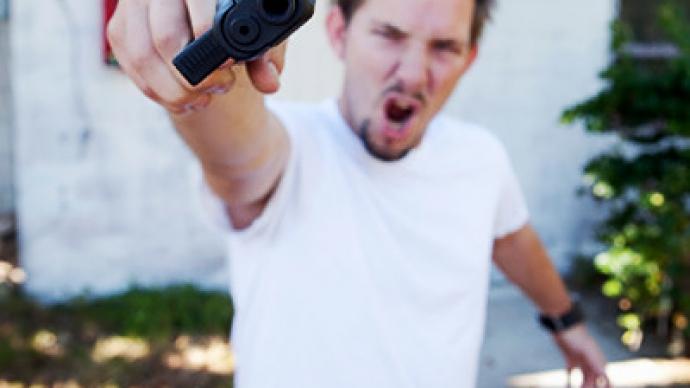 While many are calling for stricter gun controls in light of the recent shooting in Arizona, which killed six and injured others, including a US congresswoman, the state of New Hampshire has taken a different approach.
The Republican majority in the New Hampshire state legislature has opted to change governing rules to allow guns in and around the New Hampshire House chambers. Republicans overwhelmingly revered a 40 year old ban on firearms in the area. New Hampshire has always had a strong relationship with guns, boasting a high gun per capita ratio and a relatively low crime rate compared with other US states. Proof, many argue, does not mean guns are inherently bad. The Free State Project is a campaign aimed at recruiting some 20,000 plus "liberty loving" individuals to move to New Hampshire in the hope of establishing a libertarian principled state. Varrin Swearingen, the president and spokesperson for the Free State Project explained that although many are now arguing for greater gun control, more guns may actually be a better answer. In a crowd, if there is a greater chance of other armed individuals to stop or prevent a violent gun attack, a potential attacker is less to commit crimes, he contended. "Many people of course support prohibiting criminal, convicted criminals from having guns", said Swearingen. "However, ordinary law abiding citizens, if you read the United States Constitution and some of the state constitutions, are protected. Their right to keep and bear arms is protected."Both Switzerland and Finland boast high gun ownership rates and very low crime rates. New Hampshire has high gun levels as well, but is ranked as the safest state in the US. "There does appear to be a very consistent trend with legal firearms ownership for responsible law abiding adults and lower crime and greater safety," said Swearingen. Mental health screening is a double edge sward, he argued. There are endless reasons one could create to bar ownership, but it would not work from a practical standpoint."You would come to a point where it really does not prohibit every possible bad thing from happening," he argued. "Responsibility is on the individual."Interestingly, following the attack in Arizona local gun sales have risen sharply.
You can share this story on social media: