US drones kill 25 in Pakistan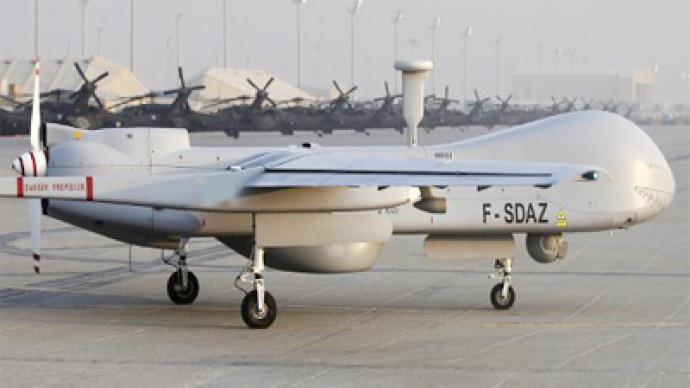 US drones fired missiles into an alleged militant region along the Afghan border killing 25. The strike followed recent remarks by Pakistan's army chief who denounced such tactics.
At least three children and two women are believed to be among the dead. The US military has routinely fired missiles across the region, often killing civilians in the cross fire; acts the Pakistani people have become increasing outraged over. Pakistani officials have often publicly condemned such attacks and the use of missile attacks from drones. Meanwhile, the Obama administration will supply the Pakistani military with 85 mini Raven drones in response to a request by the Pakistani government to have access to US drone technology. Reuters reported an anonymous US military official confirmed the US would be providing the drones, which were described as surveillance non-lethal aircraft. The Raven is the most widely used surveillance drone used by the US, Italy, Norway, Span and others. The supply shipment set for Pakistan is a sign of closer ties between the US military and Pakistan and exemplifies increased US military assistance and aid being provided to the nation.
You can share this story on social media: