Pakistan army chief denounces US drone strike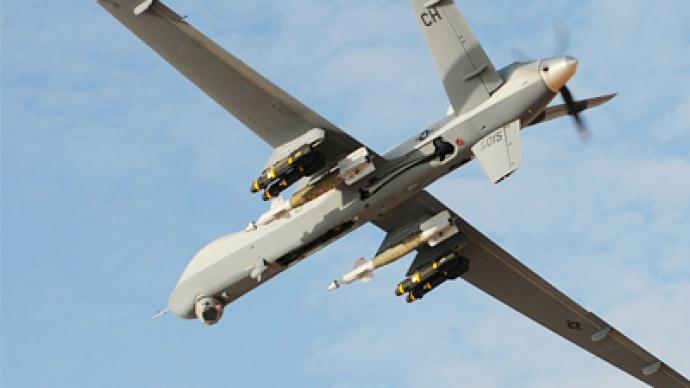 Pakistan's army chief condemned a recent US drone attack that killed more than three dozen people when it struck what he called a peaceful meeting of tribal leaders.
The strike took place on March 17th in northwestern Pakistan. At first it was reported by unnamed intelligence sources those killed were militant leaders aiming to send forces into Afghanistan. Calling the strive both "unjustified and intolerable" and a clear violation of human rights, Gen. Ashfaq Parvez Kayani contradicted what Pakistani intelligence officials allegedly initially told Reporters.An ongoing and increasing trend of civilian casualties at the hands of the US and NATO has become a strong source of friction between Pakistan and the US. Washington has yet to acknowledge they fired the missiles and has bared journalists from the area.
You can share this story on social media: