US company seeks workers for Fukushima project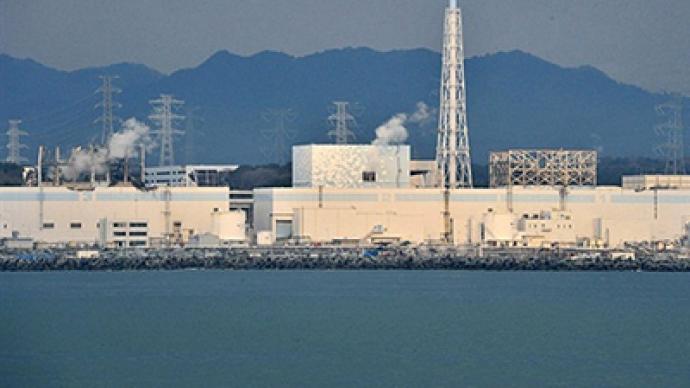 Bartlett Nuclear, a US based recruitment firm, is seeking qualified workers able to travel international who boast a family willing to let them work in highly radioactive locations, namely the Fukushima reactor zone.
Those who are willing and qualified have been promised above average pay for assisting with the nuclear crisis in Japan. In a time when jobs are scares in the US, the company said it has already received applications. Bartlett Nuclear is expected to send around 10 people in the first group, with more to join at a later date. Each worker is expected to give at least one months worth of work. In addition to an above average salary and a trip to a radioactive Mecca, the US company promised to provide all equipment necessary to safeguard the workers' health.Sub-contractors for the General Electric-Hitachi US nuclear plant contacted Bartlett Nuclear specifically to recruit workers willing to come and help those in Japan. Many Japanese workers already working at Fukushima feel they may die from the radiation they have been exposed to, possibly within weeks and it has been revealed that it could take over 100 years to ensure the fuel rods reach safe levels. The Japanese workers have mainly accepted their fates, some explaining if they die it is because they persevered in an effort to save their nation from greater nuclear catastrophe. As new teams begin to form, from the US and in Japan, the reality of how intense the radiation is begins to set in. There are still hundreds of bodies in the 12-mile evacuation zone surrounding the nuclear facility which have yet to be collected. Many fear entering the area because of the radioactive levels brought on by a recent discovery of a body just three miles from the Fukushima plant which showed elevated radiation levels. Japan is now calling on the international community for more help. In addition to US teams, American scientists are expected to work with Japanese scientists on ways to move forward from the disaster. A French team is working to find a solution on how to dispose of the contaminated water used to cool the fuel rods. The US military is also expected to work with Japanese forces to search for more bodies, utilizing aerial technology to search along river beds, flood plains and coastlines. So far at least 11,500 people have been confirmed dead while 16,400 remain missing. Seeking to find those who are missing is an increasingly difficult task, as radiation leaks continue and the future of the reactor remains elusive.
You can share this story on social media: