Thousands of US troops deploying to Israel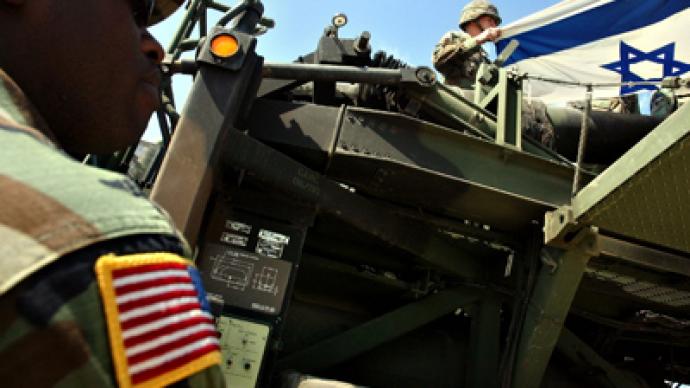 Without much media attention, thousands of American troops are being deployed to Israel, and Iranian officials believe that this is the latest and most blatant warning that the US will soon be attacking Tehran.
Tensions between nations have been high in recent months and have only worsened in the weeks since early December when Iran hijacked and recovered an American drone aircraft. Many have speculated that a back-and-forth between the two countries will soon escalate Iran and the US into an all-out war, and that event might occur sooner than thought. Under the Austere Challenge 12 drill scheduled for an undisclosed time during the next few weeks, the Israeli military will together with America host the largest-ever joint missile drill by the two countries. Following the installation of American troops near Iran's neighboring Strait of Hormuz and the reinforcing of nearby nations with US weapons, Tehran authorities are considering this not a test but the start of something much bigger.In the testing, America's Theater High Altitude Area Defense, or THAAD, missile system will be operating alongside its ship-based Aegis system and Israel's own program to work with Arrow, Patriot and Iron Drone missiles.Israeli military officials say that the testing was planned before recent episodes involving the US and Iran. Of concern, however, is how the drill will require the deployment of thousands of American troops into Israel. The Jerusalem Post quotes US Commander Lt.-Gen Frank Gorenc as saying the drill is not just an "exercise" but also a "deployment" that will involve "several thousand American soldiers" heading to Israel. Additionally, new command posts will be established by American forces in Israel and that country's own IDF army will begin working from a base in Germany. In September, the US European Command established a radar system in Israel.With America previously equipping Saudi Arabia and the United Arab Emirates with weaponry to wreck any chance of an Iranian nuclear weapon program from close by, the US will now have added forces on the ready in Israel and Germany under what Tehran fears is a guise being merely perpetrated as a test-run. RT reported last week that the US is equipping Saudi Arabia with nearly $30 billion F-15 war planes, a deal that comes shortly after Washington worked out a contract with Dubai to give the UAE advanced "bunker buster" bombs that could decimate underground nuclear operations in neighboring Iran.Since the US surveillance mission over Iran that left overseas intelligence with a captured American drone aircraft, tensions have only escalated between the two nations. After Iran threatened to close down the Strait of Hormuz, a crucial path for the nation's oil trade, the US dispatched 15,000 marines into the area.
You can share this story on social media: