US considers training Iraqi elite military forces in Jordan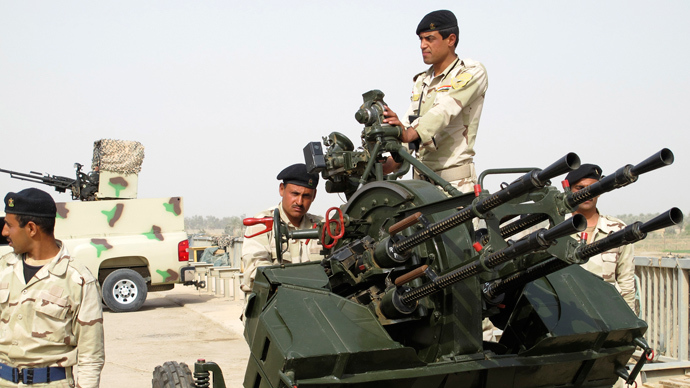 As Iraq risks falling even further into sectarian violence, the United States is considering training some of the country's elite military forces in neighboring Jordan, according to a report by Reuters.
Since fighters from the Al-Qaeda-affiliated Islamic State of Iraq and the Levant captured the western city of Fallujah, the US has been seeking alternative ways to help Iraqi forces stabilize the country without putting its own troops on the ground.
According to an American defense official who wished to remain anonymous, military training for Iraqi forces in Jordan is one such possibility.
"There is discussion about this, and Jordan is included in the discussions," the official told Reuters, though it's unclear exactly who would run the training operations.
Already, Secretary of State John Kerry has ruled out the possibility of US military personnel reappearing on Iraqi soil.
"This is a fight that belongs to the Iraqis," Kerry said recently. "We are not, obviously, contemplating returning. We are not contemplating putting boots on the ground. This is their fight, but we're going to help them in their fight."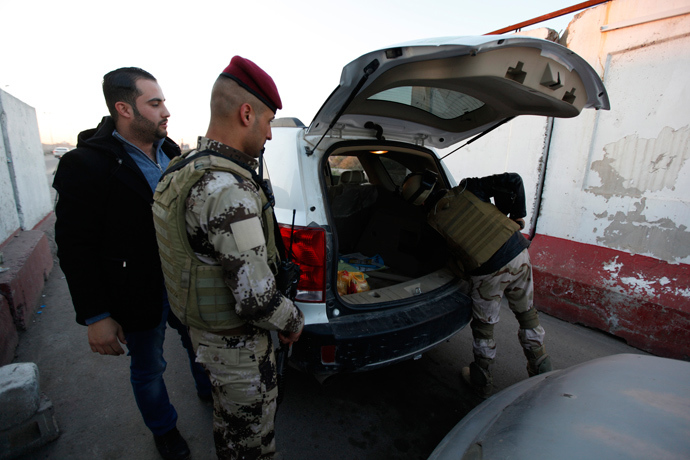 Instead, earlier this week the US decided to accelerate its shipments of Hellfire missiles and surveillance drones to Iraq, hoping to bolster a military force with little air presence and limited surveillance capability. As RT reported in December, the US has already supplied Iraq with a package of 75 Hellfire missiles and 10 ScanEagle reconnaissance drones.
Elsewhere, however, lawmakers have balked. Despite requests for Apache helicopters by Iraqi Prime Minister Nuri al-Maliki, Congress has delayed the sale as several lawmakers express concern the weapons would be used not only to fight off insurgents, but also to punish and beat back political and sectarian rivals.
Maliki, whose Shiite-dominated government has alienated Iraq's Sunni minority, has sent a letter to Congress declaring his intention to use the helicopters only during counter-terror operations, but its contents are still under review.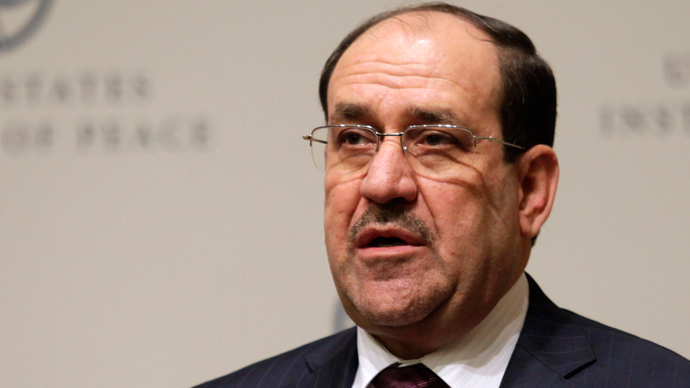 "Those have been held by us until we got a more comprehensive assessment of how he's moving forward and how he's going to engage the Sunni minority," said Senate Foreign Relations Committee Chairman Bob Menendez (D-NJ). "So we are reviewing that letter and that may very well be the process by which we will consider some of those sales."
Feeding off anti-Shia sentiment, the Islamic State of Iraq and the Levant has been able to recruit supporters in the country's western region and establish a presence throughout Anbar province. Following a battle that left more than 100 dead last week, insurgents captured the city of Fallujah and announced the creation of an Islamic state.
In response, the Iraqi army has deployed tanks and artillery to Anbar as it prepares to mount a counter-offensive in the hopes of retaking the city. On Wednesday, Maliki urged his opponents to relinquish control of Fallujah, imploring those who were "lured to be part of the terrorism machine led by Al-Qaeda to return to reason." He promised to "open a new page" in order to settle grievances should conflict end without a fight.
According to the Iraqi Red Crescent, more than 13,000 families have already left the city ahead of what could be a bloody battle.
You can share this story on social media: