US teen shoots and kills two adults, three children in New Mexico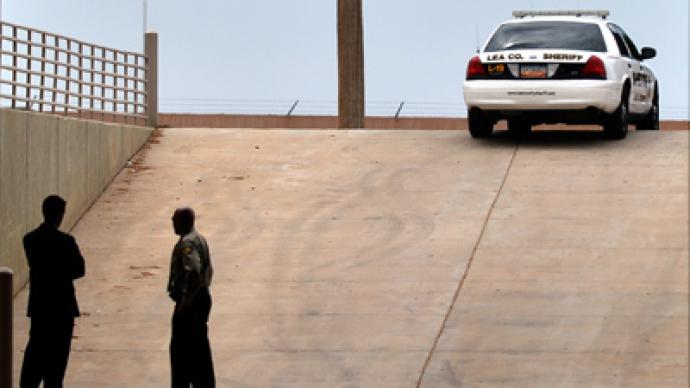 A 15-year-old boy has fatally shot two adults and three children in the US state of New Mexico.
A man, a woman, two girls, and a boy were found dead at a house in Albuquerque Saturday night. All of the victims suffered from several gunshot wounds. Multiple weapons, including an assault type rifle, were found nearby, police said in a statement.Bernalillo County Sherriff's spokesman Aaron Williamson says the boy's motive and connection to the victims is not yet known, and that investigators are trying to determine whether the victims were related.The identities of those involved have not yet been released.The juvenile was arrested and charged with two counts of murder and three counts of child abuse resulting in death.The shooting comes in the midst of a national debate surrounding gun control laws in the US, sparked by the Sandy Hook Elementary school shooting which took the lives of twenty children and six teachers in Newtown, Connecticut on December 14. The massacre prompted President Barack Obama to call on Congress to pass a number of proposals that would allow for sweeping new gun laws across the country. "If there was even one thing we could do to reduce this violence, if there is even one life that can be saved, then we have an obligation to try it. And I'm going to do my part," Obama said on Wednesday.The attempt was met with backlash from weapons advocates, who organized pro-gun rallies throughout the country. Thousands of demonstrators took part in the rallies, calling on Americans to defend the right to bear arms.
You can share this story on social media: