US wants to swap prisoners with Taliban before Afghan exit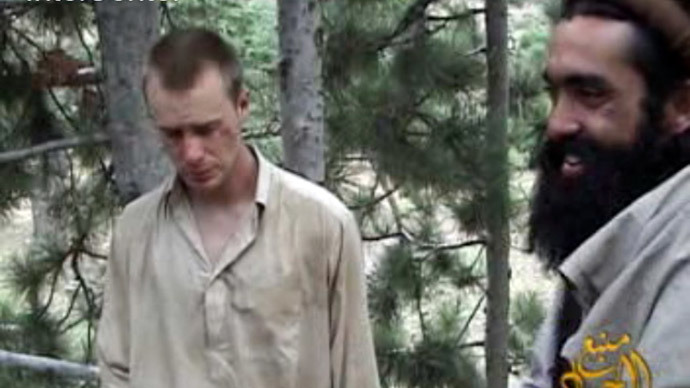 The United States is looking to renew stalled talks with the Taliban regarding a prisoner swap that would see the release of Army Sergeant Bowe Bergdahl before most American troops leave Afghanistan this year.
According to the Washington Post, the Obama administration intends to propose releasing five Taliban members currently in custody in Guantanamo Bay, Cuba, in exchange for Bergdahl's freedom.
Although a similar offer has been on the table for the last two years, the Post stated the deal was never sealed due to American insistence that its Taliban prisoners be released in ones or twos. Now, the White House, State Department, and Pentagon are reportedly willing to release all five prisoners at once into protective custody in Qatar.
The new offer has not been officially made, however. While government officials acknowledged the US wants to bring Bergdahl back, they did not comment on the proposed deal on the record.
"He's been gone too long," John Kirby, the Pentagon press secretary, said Friday, according to the Post. "We want him back. We've never stopped trying to bring that about. He's never far from anyone's mind here."
Bergdahl has been held prisoner since 2009, when he walked off an American base in eastern Afghanistan and fell into the hands of militants. As noted by Fox News, there are conflicting accounts of his capture. American officials have stated that he left the base with three Afghans before being taken by insurgents, but the Taliban claimed it made a move when "a drunken American soldier had come out of his garrison."
In January, the United States intercepted a video recording that proved Bergdahl was still alive despite deteriorating health and attempts to escape his captors, prompting officials to consider new terms for a swap.
The decision to revive talks with the Taliban also comes at a time when the continued American military presence in Afghanistan is in doubt. Although the US is willing to leave behind a force of 10,000 troops beyond 2014, Afghan President Hamid Karzai has so far refused to sign onto a bilateral security agreement authorizing such a move. Without a security pact in place, all US troops would be out of the country by next year.
As RT reported last week, it's possible that Karzai will not agree to sign the agreement at all, and the US may have to wait until Afghan elections choose his successor later this year.
Still, American officials cautioned that any new negotiations with the Taliban would be narrow in scope. According to the Post, while the US still believes the long-term solution in Afghanistan requires a resolution between insurgents and the Afghan government, it will not engage the Taliban in talks over the larger issues facing the country. Instead, it will focus solely on securing Bergdahl's release from custody.
You can share this story on social media: