US 'drops' Afghan troop issue with Karzai, waits for successor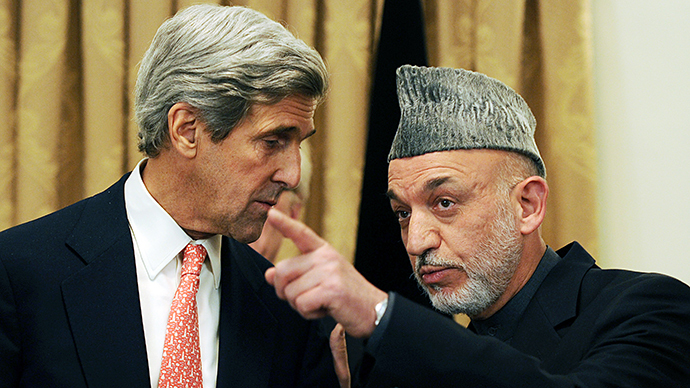 After months of fruitless blandishment to talk President Hamid Karzai into signing a security deal, the US is considering leaving the issue suspended until the Afghan presidential elections in April to get the deal signed by Karzai's successor.
According to a report in Monday's Wall Street Journal, Washington has seemingly put up with Hamid Karzai's obstinacy and agreed to wait till the Afghan presidential elections on April 5.
"If he's not going to be part of the solution, we have to have a way to get past him," an unidentified senior US official told WSJ. "It's a pragmatic recognition that clearly Karzai may not sign [the deal] and that he doesn't represent the voice of the Afghan people."
If previously the Obama administration was hoping to get the long-lasting bilateral security deal with Kabul signed by the end of 2013, now it has to hand it to the departing Afghan president, who stubbornly refuses to take responsibility for leaving a several thousand-strong US contingent in the country beyond 2014.
Earlier this month, NATO Secretary-General Anders Fogh Rasmussen articulated that Karzai is unlikely to sign the deal and obviously intends to leave the tricky decision-making to his successor.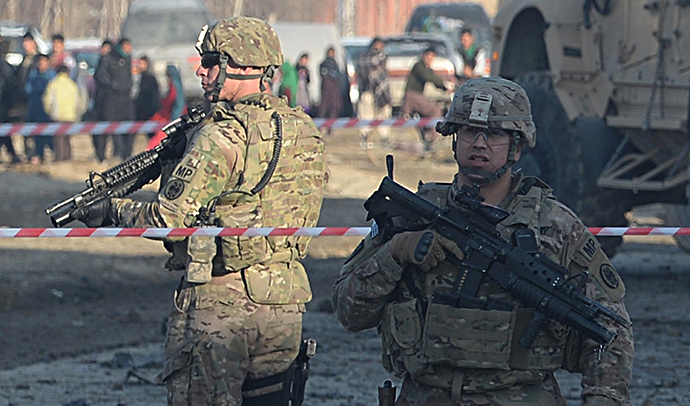 According to a draft plan, the Pentagon would like to leave 15,000 troops to maintain security and counter terrorism in the region until as late as 2024. The deal implicates that these troops would be under the jurisdiction of the US and not be subject to Afghan courts, a demand that would not be welcomed after several incidences of fatal violence towards Afghan civilians on the part of American soldiers.
Without such an accord, the US may have to pull out of Afghanistan altogether by the end of 2014 after a 13-year military campaign which commenced following the 9/11 terror attacks in September 2001.
In December 2013, NATO chief Rasmussen acknowledged that ratifying the Afghan-US bilateral security agreement remains an indispensable condition for NATO's presence in Afghanistan. Without the deal that makes legal basis for foreign military presence in Afghanistan, multinational International Security Assistance Force (ISAF) will have to leave the country along with the Americans.

Without the deal "it will not be possible to deploy a train, advise, assist the mission to Afghanistan after 2014," Rasmussen said.
You can share this story on social media: