US troops staying in Afghanistan after 2014 to get local justice immunity - draft pact
US forces that remain in Afghanistan after 2014 will be under the jurisdiction of the US and not be subject to Afghan courts, according to a draft security deal released by Kabul on Wednesday. The measure has been much-debated between the countries.
The Afghan foreign ministry stated that US forces would keep "the exclusive right to exercise jurisdiction," on its website on Wednesday. The issue was one of many contentious articles to be resolved before Afghan chiefs assemble on Thursday.

"Afghanistan authorizes the United States to hold trials in such cases, or take other disciplinary action, as appropriate, in the territory of Afghanistan," the text said. The new pact is to last "until the end of 2024 and beyond" unless either side terminates it.

US Secretary of State John Kerry confirmed the draft agreement, but refused to give detail of the final wording of the document.

"We have reached an agreement as to the final language of the bilateral security agreement that will be placed before the Loya Jirga tomorrow," Kerry told reporters.

However, US State Department spokeswoman Jen Psaki said "there continues to be" a discussion about the "final details and the final language" in response to the Afghan Foreign Ministry draft.

"We did not expect that every piece would be reflected in whatever was initially posted. So we are reviewing the text with that in mind and I would expect that there is still a more final version to come," she added.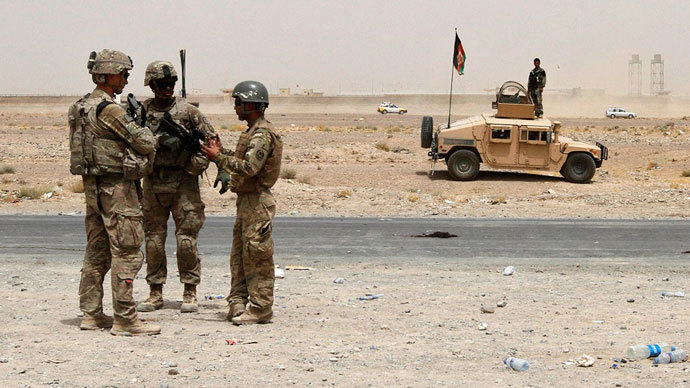 On Tuesday, it was revealed that US forces would be allowed to enter Afghan homes in "exceptional" circumstances, with Aimal Faizi, a Karzai spokesman, stating that the notion of "extraordinary circumstances" could not be misused.

The two countries are struggling to finalize a security pact before Thursday's meeting of over 2,500 Afghan chiefs who will debate whether US troops will be permitted to stay in the country post-2014. The five-day long negotiations of the so-called Loya Jirga grand assembly began on Thursday.
Afghan President Hamid Karzai told the assembly of elders that President Barack Obama had sent a letter assuring him that a security pact between the two states was in Afghanistan's best interest, Reuters reports.
Karzai said US troops would only enter local homes under exceptional circumstances, a request he was reluctant to grant and which drew out negotiations until late on Wednesday.
The legal status of American troops on the ground was the main sticking point in the bilateral security agreement (BSA). If the draft is approved by tribal elders it will then be presented to the Afghan parliament for a vote.

Without such an accord, the US might have to pull out of Afghanistan by the end of 2014.


'No Apology'

Kerry also stated that president Karzai did not ask Washington to apologize for war mistakes, and there was no discussion of an apology.

"The important thing for people to understand is there has never been a discussion of or the word 'apology' used in our discussions whatsoever," Kerry told reporters, pointing out the Afghan President had not asked for an apology.

"Let me be clear President Karzai didn't ask for an apology. There was no discussion of an apology. There will - there is no - I mean, it's not even on the table. He didn't ask for it, we're not discussing it," Kerry said.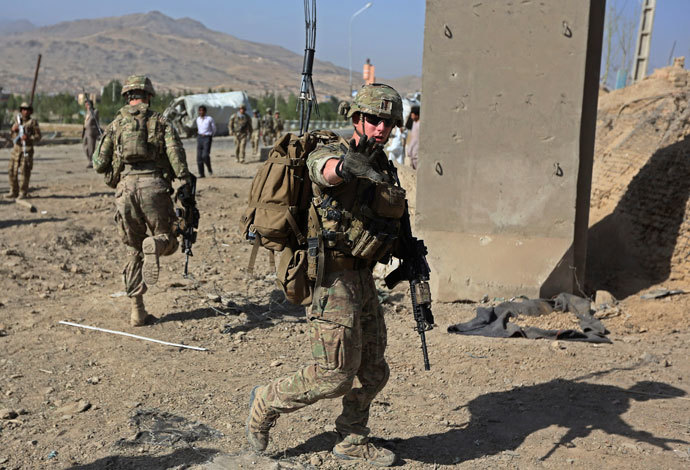 On Tuesday the Afghan government announced that it was expecting a letter from President Obama acknowledging US mistakes made during the war. However, the US administration did not confirm that it had agreed to such a dispatch.

National Security Adviser Susan Rice denied that such a request even existed claiming she had no idea where the reports were coming from.

"No such letter has been drafted or delivered. There is not a need for the United States to apologize to Afghanistan," Rice said on CNN's Situation Room.

"Quite the contrary, we have sacrificed and supported them in their democratic progress and in tackling the insurgents and al Qaeda. So that (letter of apology) is not on the table," Rice said. 
On Wednesday the State Department spokeswoman hinted of the possibility of issuing a separate communique to the Afghan government confirming US commitment to peace and "addressing past issues."

"The secretary offered the idea of providing the same reassurances about our security relationship and addressing past issues, such as civilian casualties, which we've talked about many times in the past, in some format," Psaki said.

At the same time she acknowledged that no apology letter was requested by the Afghan government. "Nobody asked for an apology," Psaki said, adding that reports of such were "perhaps a game of telephone."

You can share this story on social media: