Iran shoots down US spy drone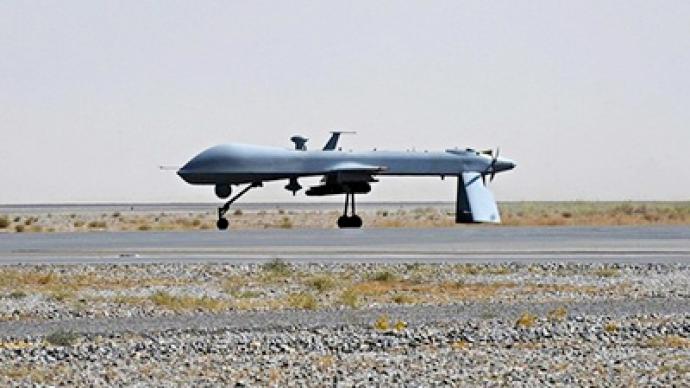 How would the US react to a robotic Iranian spy plane flying over American nuclear plants, unannounced, to see how things were shaping up at the country's uranium facilities? I know, I know. Easy answer.
It's no surprise then that officials out of Iran today are saying that they shot down an US drone aircraft after a robotic, unmanned spy plane was seen flying over the city of Qom.Iranian lawmaker Ali Aqazadeh Dafsari tells Press TV that a drone was flying over the holy city on a mission to identify the location and other information relating to a nuclear facility in order to gather intel for the CIA. The announcement comes only a day after Iranian Foreign Ministry spokesman Ramin Mehmanparast announced that the country was installing new centrifuges at its uranium facilities in order to expedite refinement procedures of the material for peaceful purposes. The US, however, believes that the uranium research is being used to help create nuclear weapons. The United Nations has been investigating the intent of Iran's nuclear program but has been unable to verify if they intend on using the uranium for good or for bad. CNN reports that the French Foreign Ministry has called the research "a new wave of provocation" that disregards UN resolutions.Following the announcement out of Iran, the United States has denied the allegations, claiming that the US did not lose any drones. Though it is unclear when the supposed shot-down occurred or what kind of drone was involved, the US price for each aircraft can run from nearly 5 to 10 million dollars.
You can share this story on social media: