CIA sending drones to Yemen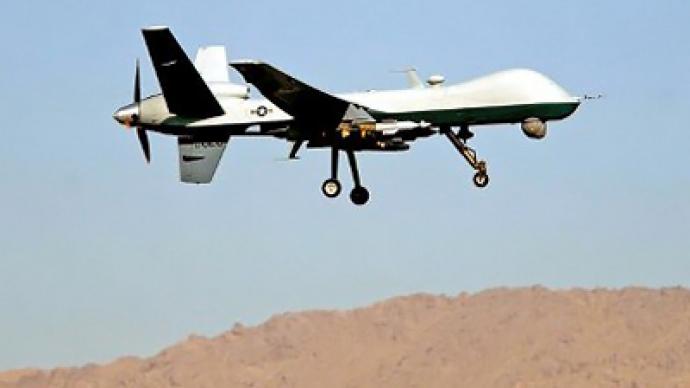 With counter-terrorism strikes hindered by political unrest in Yemen, US officials now say that the CIA will operate drone aircrafts over Yemen, bringing an increased attempt at thwarting al-Qaeda—as well as a cluster of controversy.
Robotic weaponry and the large tally of civilian deaths has become a stigma that drone operations has been unable to escape, especially in recent months as strikes in Pakistan lead to the death of more and more bystanders. News circulated this week that the CIA is working towards putting their own robotic aircrafts into the skies over the small Middle East nation, where the US military feels that their ongoing military operation is not doing enough.Yemen has been the source of several attempted attacks on America and is also home to the US-born cleric Anwar al-Awlaki , who escaped a drone attack targeted on him there last month. By upping their patrol in the area, officials believe that they might have a chance at snuffing anti-American insurgency in the region. Drone strikes over Pakistan in the years before the assassination of Osama bin Laden—and in the weeks after—have only accentuated anti-American sentiments held by Pakistanis, however. Two years ago the Brookings Institute estimated that for every militant killed by drone strike, ten civilians lose their lives.Because new drone operations will be masterminded by the CIA, different legal authorities will allow the Agency to carry out strikes in Yemen more quickly than the military. The Washington Post quotes an American official familiar with the new plan as saying that the cooperation of the CIA will not be like a "change of command ceremony" with the military handing over their fighting powers to the Agency, however.The CIA is expected to work alongside the Joint Special Operations Command as drone usage is increased, and the two forces are reportedly already working together with robotic aircraft to collect intel over the land. The Wall Street Journal says that, once enough information is obtained, the CIA and JSOC will work alongside an "extensive network of on-the-ground-informants in Saudia Arabia" to begin striking targets.Last month's attack intended for al-Awlaki marked the first drone strike in Yemen by the US military since 2002. That same month saw thousands of protesters in Karachi, Pakistan demonstrating against continued American airstrikes by drones, days before the US announced plans to double its robot fleet.
You can share this story on social media: