US slips back into recession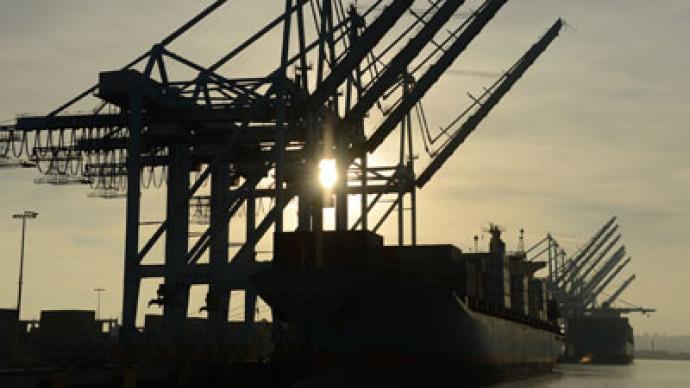 The US economy unexpectedly took its biggest plunge in more than three years last quarter, contracting at an annual rate of 0.1 percent and indicating a new level of vulnerability for the economy.
The plummet marks the first time the economy contracted since the Great Recession ended and is causing concern that the US could be headed further downhill. The economy shrank from October through December, which economists attribute to a large cut in spending, fewer exports and lagging growth in company stockpiles.Defense spending contracted at a 22 percent annual rate in the fourth quarter and saw its biggest cut in 40 years, while business inventories sharply declined, indicating that businesses will need to buy more goods in the next quarter to restock their shelves. The Hurricane Sandy recovery effort also cut about 0.5 percentage points off of fourth-quarter growth.Gross domestic product fell at a 0.1 percent annual rate, which is a dramatic decrease from the economy's 3.1 percent growth rate in the third quarter, the Commerce Department reported. The US economy had not plummeted this deeply since the second quarter of 2009, when the Great Recession was in its final stages.Alan Krueger, head of President Obama's Council of Economic Advisers, attributes the deep decline to the upcoming sequestration deadline."A likely explanation for the sharp decline in federal defense spending is uncertainty concerning the automatic spending cuts that were scheduled to take effect in January, and are currently scheduled to take effect on March 1st," Krueger wrote in a White House blog post.But uncertainty still exists as lawmakers have once again delayed a potential US default without coming up with a long-term budget plan. The new sequestration deadline could continue to harm the economy.While a number of economists are hopeful that the deep contraction was a one-time event and the economy will spring back to life in the first quarter of 2013, the plummet should instead give policymakers a sense of urgency to deal with their outstanding budget issues. No economists predicted the contraction and they might also fail to predict any future declines.Even though the fourth quarter's deceleration may have been partially due to temporary factors, like the effects of Hurricane Sandy, it caused 2013 to begin with no momentum, and raises concern over a further decline in wake of another congressional budget battle and a looming sequestration deadline.Fears over the effects of a fiscal cliff kept businesses from stocking up on inventories, but the fears of a US default could return in three months."Think of it as a giant hand holding down the economy," Tim Hopper, chief economist at TIAA-CRED told the Wall Street Journal about the uncertainty over the long-term budget. And with a recession still holding down parts of Europe, US exports could continue to lag."The economy has less momentum going into 2013 than initially thought, making it vulnerable to external shocks," said Stuart Hoffman, chief economist at PNC Financial Services Group.Economists failed to predict the most recent contraction and if the economy continues to decline, then they will have also failed to predict the next US recession.
You can share this story on social media: