US conservatives ring in Gun Appreciation Day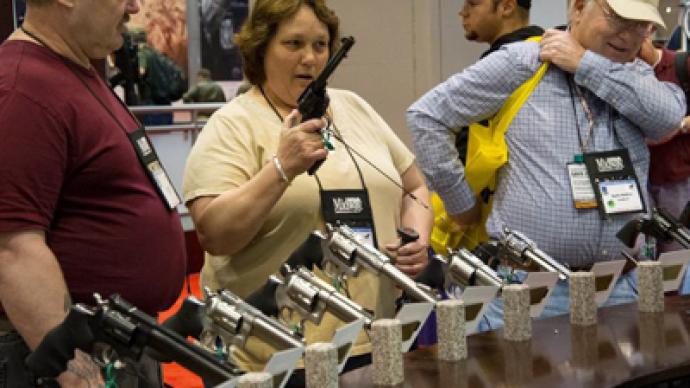 Gun-lovers in the US can finally let their enthusiasm show without fear - on Gun Appreciation Day, which a coalition of right-wing organizations has designated as January 19.
Organizers are calling on Americans to patronize gun stores and shooting ranges on the day in a display of pro-gun unity. The "holiday" will fall two days before US President Barack Obama is scheduled to be sworn in for his second term. It's no coincidence – American "gun rights" advocates allege that the Obama administration has attacked the constitutional principles regulating gun ownership. "The Obama administration has shown that it is more than willing to trample the Constitution to impose its dictates upon the American people," said Gun Appreciation Day chairman Larry Ward.The second amendment to the US constitution guarantees "well-regulated militias" the right to bear arms. Following the mass shooting at an elementary school in Newtown, Connecticut last month, in which 26 people, mostly small children, were killed, Obama has said he would support a ban on military-style assault weapons.The day's organizers, made up of about a dozen pro-gun groups, say they expect 50 million Americans to back to initiative, AFP reports. January 19th is also a National Day of Service, an initiative started by the Obama administration in hopes that Americans would take a day to give back to their communities.
You can share this story on social media: