Four-star US general faces demotion in spending investigation
Published time: 15 Aug, 2012 20:54
Edited time: 16 Aug, 2012 07:57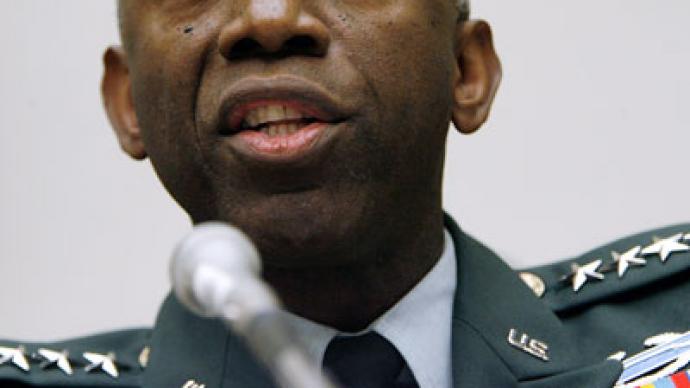 An American four-star general who had formerly headed the US Army's Africa Command is under investigation, and could face demotion over allegations that he spent hundreds of thousands of dollars on extravagant trips, including hotels and other items.
Several officials from the Department of Defense said Wednesday that Secretary of Defense Leon Panetta will soon make the final call on the fate of Gen. William "Kip" Ward.

Ward faces various charges including that he allowed unauthorized people, including members of his family, to make use of government planes, and that he spent lavish amounts of cash on hotel rooms, transportation, and various other expenses.

Though he officially retired in March 2011, a legal technicality requires the 63-year-old general to remain on active duty as long as the investigation into his actions is open. A demotion could cost him about $1 million in retirement pay.