Former US soldier guilty of plotting attack on Fort Hood staff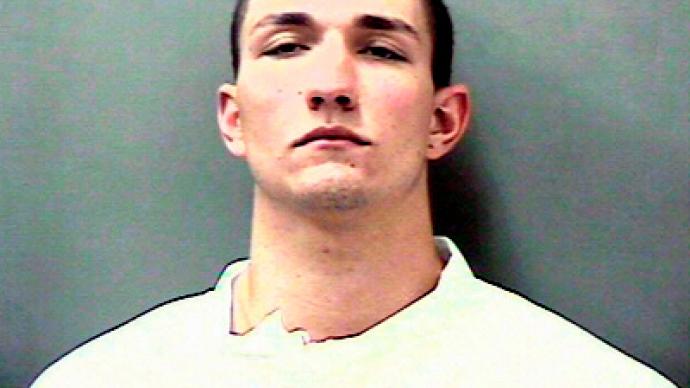 A US federal jury has convicted an AWOL army private of attempting to use a weapon of mass destruction to blow up a restaurant full of soldiers from the Fort Hood military base. It could land the former serviceman in prison for life.
Jurors in a US District Court in Waco, Texas also found private first class Naser Jason Abdo, a Muslim soldier, guilty of the attempted murder of US officers or employees and of four counts of possessing a weapon in furtherance of a federal crime of violence. Abdo was arrested last summer in the Texas city of Killeen, near the Fort Hood military post. In his motel room authorities found handguns, 143 rounds of ammunition, a stun gun, a pressure cooker and 18 pounds of sugar, as well as other components needed to make bombs and material deemed to be jihadist. Several weeks earlier, the private went AWOL from Fort Campbell in Kansas, after charges emerged that he was in possession of child pornography. Abdo had voiced his opposition to the ongoing war in Afghanistan, and had even tried to submit a conscientious objector packet to be discharged, but his request was put on hold. Earlier, the private refused deployment to Afghanistan."We have two things that I believe make us American, and that's freedom of religion and freedom of choice," Abdo said in an interview two years ago. "'I've come to the conclusion that the consequences I would face by refusing deployment are a lot less than the consequences I would face should I go. I don't think I would be able to live with myself if I deployed."Police conducted the raid on his motel room after receiving a tipoff from a gun store clerk, who noticed the large amounts of smokeless gunpowder and shotgun ammunition the soldier was buying. The clerk also took note of Abdo's odd behavior and his lack of knowledge about his purchases.During the closing arguments of the month-long hearings, prosecutors argued that Abdo was trying to build a bomb to blow up a restaurant where soldiers from Fort Hood would be dining. "He was targeting soldiers because he didn't like what the Army was doing in Afghanistan," Prosecutor Lawrence Schneider told the jury. The defense argued that Abdo should be acquitted because the intended crime was never realized, never having made it beyond the stage of preparation.
You can share this story on social media: