US to purchase fleet of enhanced drones despite budget cuts – report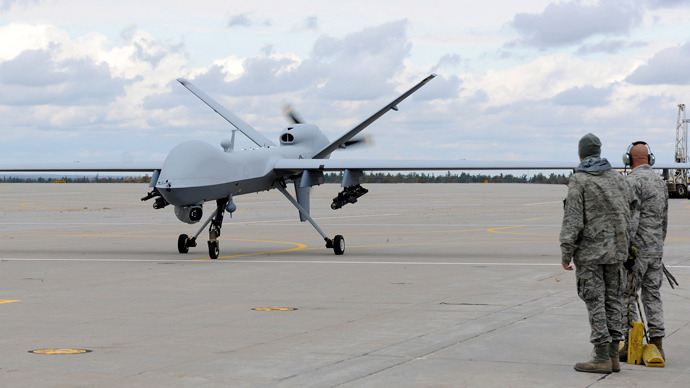 The sequester won't stop the US Air Force from acquiring new extended-range drones for overseas operations, a recent report says. Experts speculate why the US is so keen on advancing the drone program, allegedly pushing it to the 2014 budget.
According to a report issued by Defense News, an extended-range (ER) version of the unmanned aerial vehicle MQ-9 Reaper is due to be purchased by the US Air Force. The new drone's design would allow it to operate for 42 hours, or 35 hours if loaded with a missile, significantly extending UAV's flying range.
Although there has been no official comment on related budget submissions, a senior Defense Department source told the media that a request for funding the program will be considered by Congress as early as this March.
"The program is going to go forward," Chris Pehrson, Director for Strategic Development with Reaper builder General Atomics was quoted as saying. "They've approved it; it's a matter of details now," he added, declining to comment further on budgetary expectations.
Pehrson explained the demand for longer-range drones by the fading presence of the US military in Afghanistan, as well as by the US pivot to the Pacific and a renewed focus on Africa.
Ultimately, the extended range model would allow the US to make incursions into Pakistan despite the loss of the Afghan bases. Afghanistan is where many US drones have been launched over the past decade, and the number of such launches has recently surged as the troops withdrawal from the country nears.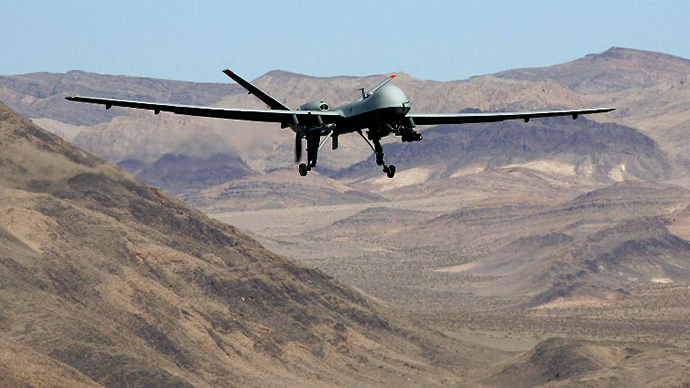 Meanwhile, the US Air Force officials say that spending money on a new set of Reapers will help them economize on drone operations in the future, and even suggest the overall number of UAVs could be reduced as a result.
"Everyone has been working toward a normalized CAP [combat air patrol]. You have roughly between two and three per CAP, fleetwide right now. And if you've got an extended-range capability, you might be able to cut that down because your airplanes can stay aloft longer," Col. Bill Tart, director of the Air Force's Remotely Piloted Aircraft Capabilities Division, has recently said, as he commented on "certain efficiencies" his department was looking for.
Another bonus for the US military would be the backward compatibility of the newly designed wings and fuel tanks to the old Reaper's fuselage. That means a set of new wings, winglets and tanks could easily be attached to the UAV's already in service.
However, there was no mention of the upgraded drone's navigational system reliability, nor is it likely to change the notorious amount of collateral damage dealt by drone strikes.
Recently, a senior US senator publicly announced that the number of drone strike victims has reached 4,700 people, which include innocent civilians.
Having admitted that, the US will not hesitate to spend $500,000 to $1 million per unit for an advanced new drone, according to director Pehrson's rough estimates.

You can share this story on social media: