US hit with worst drought in years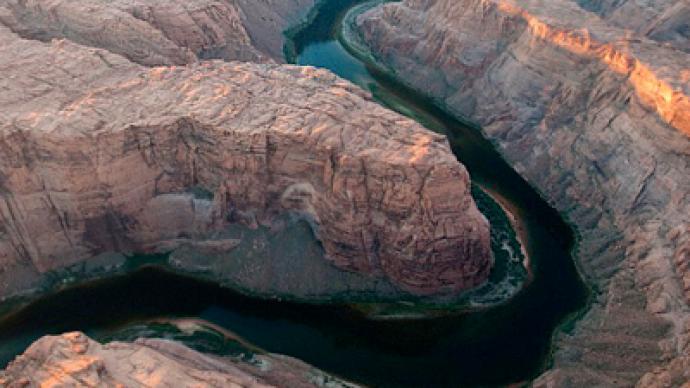 Climatologists say a dry spell devastating almost all of America is starting to worry the weather community during what is one of the worst droughts in recent years.
The federal agency that investigates dry weather, the US Drought Monitor, says that more than half of the continental United States are experiencing "abnormally dry" conditions, which have so far proven to be the worst the country has experienced since 2007."Conditions are starting to worry us now," Keith Eggleston, a climatologist with the Northeast Regional Climate Center in Ithaca, N.Y., tells USA Today. The paper reports Eggleston as adding that a continuation of the current dry spell in the Northeast US could pose a major risk to the region's agriculture, and unfortunately the kind of weather isn't isolated. In all, 48 of the 50 states in the US are experiencing at least moderate drought conditions, which could prove catastrophic for the country's agriculture and economy of the trend continues. On Friday that region continued to see ravaging conditions, with the Baltimore Sun speculating that the eastern shore of the state of Maryland might soon be subjected to restrictions on water. By Monday, meteorologists at the paper predict a heat wave of 90 degrees.In Texas, experts also want that restrictions on water for the public might be put in place soon, but the Associated Press notes that problems could plague the Lone Star State even still."One obstacle looms over many of these efforts: The state can make elaborate plans for water needs, but it has no authority or tools to ensure the plans are actually implemented," reports the AP.Coming off the heels of a disastrous drought season last year, 2012 could also be a record-book year if conditions persist, analysts warn. Massive dry spells cost farmers in the American South around $10 billion last year, reports Newser, and already this time around the US is seeing drought conditions over most of the country to a degree not seen since September 2007. In America's Deep South, Georgia is already seeing almost two-thirds of the state being subjected to the two worse classifications of drought; similar conditions persist all the way across the country to California. "The take-home message is that we've had a dry winter and although good reservoir storage will lessen impacts this summer, we need to be prepared for a potentially dry 2013," warns the California Department of Water Resources' director, Mark Cowin.
You can share this story on social media: