Scientologists start a civil war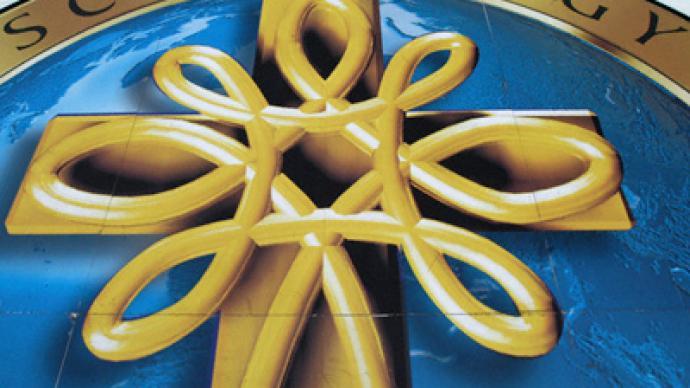 Hold on tight to your leather-bound edition of Dianetics and hope for the best. A rift between two top members of the Church of Scientology is causing the controversial religion to be bought to the brink of civil war.
Debbie Cook, a former top-dog among the bureaucracy within the Church of Scientology, started off her 2012 with an email blast to followers of the religion in which she blasts current leader David Miscavige on corruption.According to Cook, who at one time was the top officer in the church's Sea Org group, Miscavige is hoarding over $1 billion that he acquired through church fundraising. Additionally, says Cook, the leader has blown millions on ridiculous facilities and the rest of the church must become aware of his misdoings."Only a tiny fraction has ever been spent… Only the interest earned from the holdings has been used very sparingly to fund projects through grants," adds Cook.Graeme Wilson, a spokesperson for the church, has fired back and tells the New York Times that Cook's email reflects "a small, ignorant and unenlightened view of the world today" and are not representative of "the thousands of Scientologists who are overjoyed by our 27 new Churches and what they mean to the communities they serve."Cook, however, knows the ins and outs of the Scientology biz and is a force to be reckoned with within the church. From 1993 through 2008, she sat on the board of directors of the Church of Scientology Flag Service Organization, Inc. — a position that puts an awful mount of clout behind her recent words. Cook also served as "captain" of the Flag Organization from 1989 through 2006.In an almost apocalyptical forewarning of what's to come, Cook emailed a list of 12,000 scientologists on New Year's Day cautioning them of the leader's corrupt cash-grabbing, but stayed optimistic, saying, "We are a strong and powerful group and we can effect a change. We have weathered many storms. I am sorry that I am the one telling you, but a new storm is upon us."Cook says that she was drawn to the religion years ago thanks to the writings of founder and science fiction author L Ron Hubbard. That determination to keep his beliefs going is what motivated here to address the corruption coming from the church's corporate headquarters."I dedicated my entire adult life to supporting L Ron Hubbard and the application of LRH technology," Cook's email reads, "And if I ever had to look LRH in the eye I wouldn't be able to say I did everything I could to Keep Scientology Working if I didn't do something about it now."We all have a stake in this. It is simply not possible to read the LRH references and not see the alterations and violations that are currently occurring," warns Cook.Miscavige has led the church since Hubbard passed away 26 years ago. According to Cook, the current leader has since dismantled the "complete and brilliant organizational structure" set in place by Hubbard.
You can share this story on social media: