US approves drones for civilian use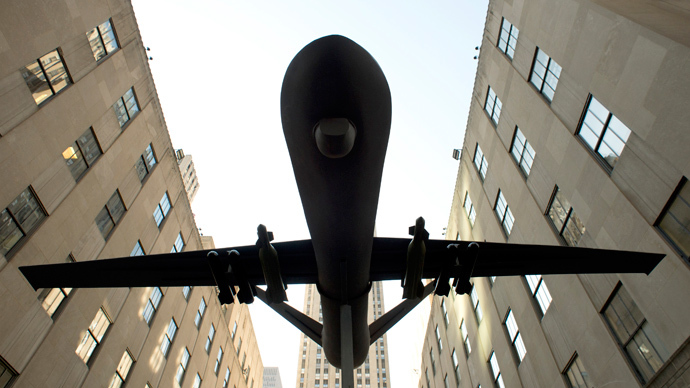 The Federal Aviation Administration (FAA) has issued certificates for two types of unmanned aircraft for civilian use. The move is expected to lead to the first approved commercial drone operation later this summer.
The two unmanned aircraft systems (UAS) are the Scan Eagle X200 and Aero Vironment's PUMA. They both measure around 4 ½ feet long, weighing less than 55 pounds, and have a wing span of ten and nine feet respectively.
Both the Scan Eagle and the PUMA received "restricted category type certificates"which permit aerial surveillance. Prior to the FAA's decision, the only way the private sector could operate UAS in US airspace was by obtaining an experimental airworthiness certificate which specifically restricts commercial operations.
The PUMA is expected to support emergency response crews for wildlife surveillance and oil spill monitoring over the Beaufort Sea to the north of Canada and Alaska. The Scan Eagle will be used by a major energy company off the Alaskan Coast to survey ice floes and migrating whales in Arctic oil exploration areas.
The issuing of the certificates is seen as an important step to integrating UAS into US airspace. Both drone operations will meet the requirements of the FAA Modernization and Reform Act of 2012, which includes a mandate to increase Arctic UAS commercial operations.
Most non-military use of drones in the US has so far been limited to the police and other government agencies. New York Mayor Michael Bloomberg said in March that drones will soon be used by the NYPD and will become as ubiquitous as security cameras. 
Documents released by the American civil Liberties Union (ACLU) via the Freedom of Information Act have revealed that the US Marshals Service has also experimented with the use of drones for domestic surveillance.
Military drones are used extensively by the US Air Force for targeting terrorist suspects in several countries, including Afghanistan, Pakistan, and Yemen.
The strikes have been highly controversial, as they are ordered without the knowledge or participation of the countries concerned, and are sometimes inaccurate and kill civilians.
Pakistan's relations with the US have been soured because of drone strikes. Just last month, the new government in Islamabad summoned a top US envoy who was given a letter of protest against drone strikes by the US military.
In May, a Pakistani court ruled that US drone strikes in its tribal regions should be considered war crimes, and that the government should use force to protect its civilians.
You can share this story on social media: