Supercommittee fails; US downgrade coming?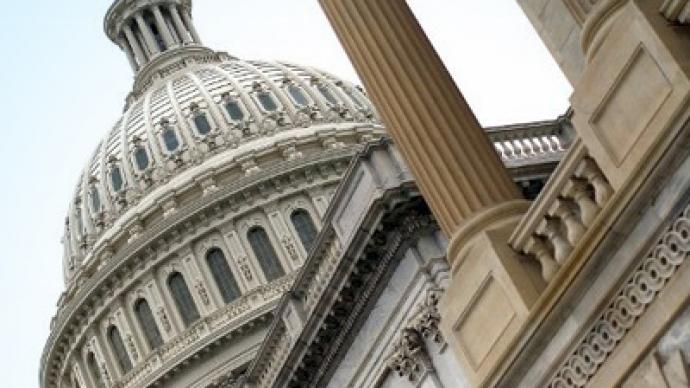 Two days before the deadline to strike a deal for the gross US deficit, the congressional panel being called the supercommittee gave up this morning, tossing in the towel by failing to find a way to avoid governmental deadlock.
The panel — six Republicans and six Democrats — have until Wednesday evening at midnight to come to a deal. Today, however, marked the deadline to have a written legislation finalized and made available for voting. Congressional aides say today though that such a deal has not been struck and that the panel is releasing a statement to confirm.On Sunday, some on the panel were still optimistic, with Rep. Xavier Becerra telling Fox News, "I don't think there's failure yet. I believe that the elements of a deal – probably not as big as some of us would like – are still there." By Monday morning, however, a deal seemed all but dead. "I wouldn't be optimistic," Republican Senator Jon Kyl told the network only hours after Rep. Becerra seemed to think otherwise.As a result of the inability to come to a compromise, around $1.2 trillion in automatic spending cuts are slated to begin a year from January, installing a plague of austerity measures over all aspects of the government, including the Department of Defense and entitlement programs alike. The short term toll, however, is already evident. Stocks took a tumble this morning within moments of the opening bell on Wall Street, with the Dow Jones Industrial Average dipping to its lowest point in over a month. By 4:00 p.m. New York time, the DJIA was at 11,547, a drop in 249 points since it closed on Friday. Similarly, the S&P 500 sunk by 2.5 percent upon opening this morning and the Nasdaq Composite Index suffered a slump of even more severe. With the eurozone on the brink of a total collapse and riots leading to the death of dozens overseas, internationally-speaking the economy is in a dire situation. Both in Washington and on Wall Street today, the latest news suggests that, domestically, things aren't about to get any better. "There's a sense that the US economy is looking down the barrel of a gun but [Washington] cannot figure out what to do," one anonymous investor tells the Wall Street Journal. Economists have predicted in the months since the supercommittee first convened that a failure to find a compromise would end to more downgrades for the US credit rating. Today, however, the source speaking to the Journal says such actions are absolutely certain. "These downgrades are coming, as sure as the sun comes up tomorrow. They're a foregone conclusion," says the source.Bank of America Merrill Lynch economist Ethan Harris wrote in a report last month that he saw another downgrade coming from Standard & Poor's once the supercommittee gives up. "The credit rating agencies have strongly suggested that further rating cuts are likely if Congress does not come up with a credible long-run plan" Harris said in October. "Hence, we expect at least one credit downgrade in late November or early December when the super committee crashes."Just as certain is how the failure to strike a deal will be blown-up to be seen as a blast to the Obama administration. "That's part of the reason why we won't likely come to a deal. We'll make it an election issue. Some of these decisions come down to underlying philosophies," PNC chief investment strategist Eugene Stone tells ABC News.