Consumer confidence sinks to recession levels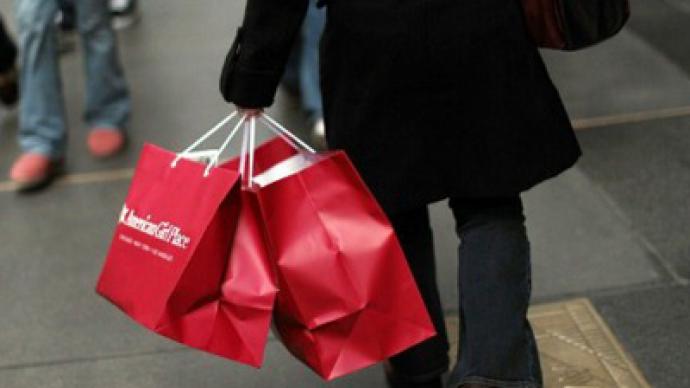 Even if the government is reluctant to say that the current economic situation in America is on par with a recession, the United States public seems to think so. A new study reveals that consumer confidence as at its lowest since March of 2009.
According to a report released today from The Conference Board, a New York-based private research group, consumer confidence among the American public for the month of October is down not just six points from September, but is seven points below the figure that economists had forecast. At its current standing, 39.8, consumer confidence is at the lowest since the Great Recession, which was at its worst in February 2009; that month it clocked in at 25.3.
Even with a difference of nearly 15 points separating October's level with statistics from the recession, don't think that American's economy is experiencing a resurgence worth celebrating. The Conference Board says a standing of 90 points is what it takes to signal that the economy is up to snuff.
Will the confidence level skyrocket up to that statistic? Don't hold your breath.
"Our best-case scenario is we'll muddle through," American economist Yelena Shulyatyeva of BNP Paribas tells Bloomberg. "The outlook continues to deteriorate," she adds.
Jacob Oubina, an economist at RBC Capital Markets, adds that if people continue to think pessimistically, it will be reflected in the greater outcome, as well. "If people think their income is declining, they're not going to be inclined to spend," he tells the Associated Press.
The news of the worsening conditions comes exactly two months before Christmas, when consumer spending is expected to surge. As the economy continues to be in dire straits, however, that shopping boom will undoubtedly fail to meet the expectations that retailers and manufacturers are hoping for.
"It is hard to imagine a very robust holiday season compared to last year," Levi Strauss & Co. Chief Financial Officer Blake Jorgensen tells Bloomberg. "We remain cautious around where the future is going over the next couple of quarters."
In the wake of today's announcement, the Dow Jones Industrial Average dropped one percent, accentuated by growing concerns over the eurozone debt crisis. Should a default occur across the pond, America is expected to follow suit by diving deeper into catastrophe.
Despite the recession officially ending in 2009, zero job growth, massive unemployment and lackluster sales have led to grave conditions for the American economy in the two years since. Last month, House Speaker John Boehner told the Fox Business Network that he considered the current pace of the economy as "limping along."