US dollar falls to new low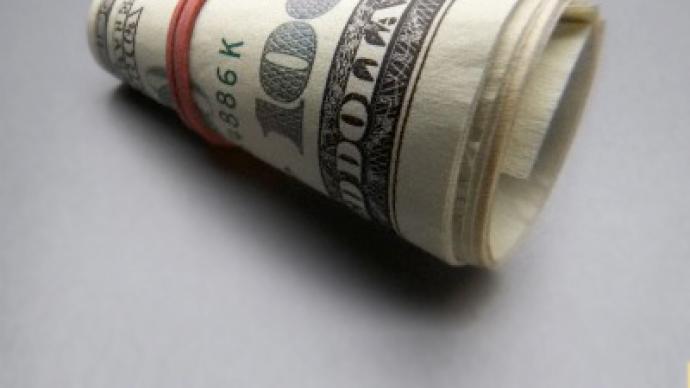 The US dollar has fallen to new lows against other global currencies as the world expects the Federal Reserve to maintain loose monetary policies and resist pressures to raise interest rates.
The dollar fell against the British Pound and Euro and even managed to fall to its lowest level ever against the Swiss Franc and Australian dollar and hit a four week low against the Japanese Yen.The fall took place just prior to the start of a two day meeting at the Fed on US monetary policy. Fed Chairman Ben Bernanke is expected to hold a press conference immediately following the meeting, but experts do not expect the US to alter its policies. "The market will, as usual, be hanging off every word from Bernanke," Jane Foley, senior currency strategist at Rabobank told The Guardian. "There is a small risk that the Fed will toughen its stance on inflation, but in the absence of this, loose monetary policy in the US is likely to continue to weigh on the dollar at least for the remainder of the year."The Fed pegged the interest rate at an all time low of 0 percent to 0.25 percent since December 2008. In an effort to stimulate the economy the Fed is printing additional money to buy government and corporate bonds. This is known as quantitative easing and this is the second round by the Fed to use quantitative easing to stimulate the economy. The program has been criticized by many foreign governments and leading financial experts. "While stock markets globally have had bull runs since March 2009 thanks to excess dollar liquidity, certainly global economic performance has not, and as global growth slows under the impact of higher interest rates, even US investors will have to ask themselves if [dollar] printing press-enabled stock market valuations will be sustainable when liquidity dries up," said Uwe Parpart, a chief economist with Cantor Fitzgerald in Asia. If the Fed surprises and indicates it plans to end or expedite its program of quantitative easing there is a strong possibility the US dollar will rally and strengthen. This is however unlikely and many are worries about the future. Recently Standard & Poor issued a threat to the US, demanding the US develop a solid and tangible monetary policy or the nation could lose its triple-A top barrower status. In addition, the congress has been haphazard at healing with government spending and debt, while the US economic recovery appears to be slowing and possibly even reaching stagnation.
You can share this story on social media: