US court allows sexual abuse victims to sue Vatican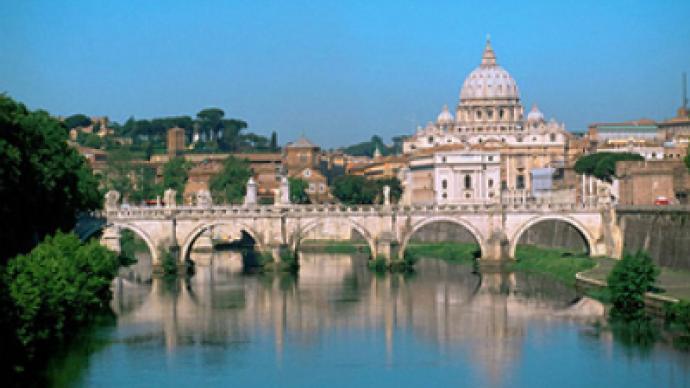 A US court ruling has opened way for sexual abuse victims to sue the Vatican for its role in the cover-up of molestations by priests, AFP news agency reports.
On Wednesday the Ninth Circuit Court of Appeals in Portland, Oregon, ruled in favour of a John Doe, who alleged he was sexually abused 40 years ago as a teenager by Roman Catholic priest Father Andrew Ronan.
The case was originally brought seven years ago but only came to court last year, with the Vatican claiming immunity under a US law that grants immunity to foreign states before US courts.
But the judges saw an exception to the law. Since the Holy See has control over the priest in terms of his removal and his transfers, it can be held legally responsible as the master of the priest.
Although the ruling does not permit victims to sue Pope Benedict XVI, Jeff Anderson, the victim's lawyer, said he intends to depose the pontiff.
The ruling was "a major breakthrough in the sense that the problem emanates from the top," Anderson commented.
Some legal scholars say the ruling is not the last word and expect it to be overturned by the Supreme Court.
Andrew Ronan first served in his native Ireland and then Chicago but was transferred to Oregon following accusations of molesting children. Ronan died in 1959.
Vatican pays victims to save face
Thousands of cases of sexual abuse by Catholic priests against boys, mostly dating back to the 1950s, have surfaced since the 1990s.
Several top bishops were forced to resign. In 2002 the then Archbishop of Boston, Cardinal Bernard Law had to step down for his handling of abusive priests.
In 2007 the Catholic Church in the United States paid out US$ 615 million in settlement of sexual abuse cases.
During his visit to the US in 2008, Pope Benedict XVI denounced the way the Catholic Church has handled the sensitive issue.
In Ireland, one of the most well-known cases involved a priest and child molester Sean Fortune, who committed suicide in 1999 while awaiting trial for 66 charges of sexual abuse against 29 boys.
In Australia's Melbourne, a former Roman Catholic priest, Michael Charles Glennon was sentenced to 15 years behind bars for sexually abusing children.
You can share this story on social media: