Terrorists trained in Georgia to attack Russia – official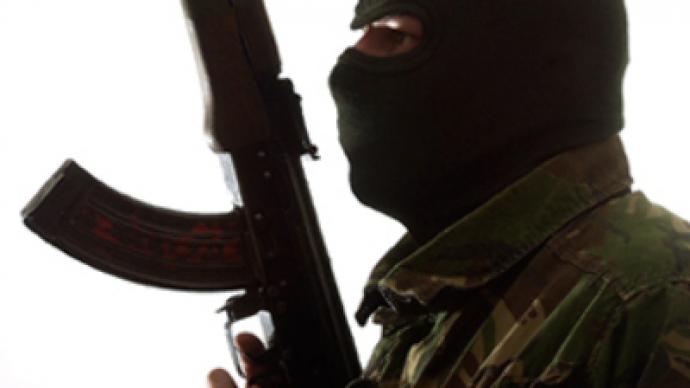 Terrorist groups are being trained in Georgia to launch attacks in Russia's North Caucasian and southern regions, Russia's Deputy Interior Minister Arkady Yedelev said.
According to the official, the groups are being trained by foreign instructors at Georgian military bases. The ministry official didn't clarify what nationality the instructors were. Nor did he accuse the Georgian government of being involved in the issue.
Yedelev said North Ossetia, Chechnya, Kabardino-Balkaria and Karachayevo-Cherkessia are being targeted by militants for "destabilization," RIA Novosti reported.
He was speaking Thursday at a session devoted to the results of the North Ossetian Interior Ministry's work in the republic's capital Vladikavkaz. Yedelev called on local law enforcement agencies "to seriously take into account the increasing activity of structures and groups, including radical religious ones."
"Islamic clergymen who speak against religious extremism are now receiving more threats," he said. The deputy minister warned that the danger of attacks on imams would increase.

The threat of international terrorism is still present in Russia's South, Yedelev said.

"Last year the North Caucasus region saw a 19% increase in the number of terrorism-related crimes, including bombings and armed attacks, or 637 such crimes," he said. In North Ossetia alone, there were five attacks on representatives of law enforcement agencies.
It is not the first time that Russia has voiced its concerns over Georgia's link with militants. In autumn 2009, Aleksandr Bortnikov, head of the Russian Federal Security Service (FSB) said Georgian special services were helping Al Qaeda members to wage terrorism in Russia's southern regions.
Relations between Moscow and Tbilisi have been tense since August 2008 when Georgia attacked South Ossetia and Russia had to react to the aggression to protect citizens of the breakaway republic, many of whom held Russian citizenship. (South Ossetia unilaterally declared independence after the civil war in Georgia in 1991).
Following the five-day war, Russia officially recognized the independence of South Ossetia and Abkhazia.
You can share this story on social media: