Bank contractors illegally break into homes across the US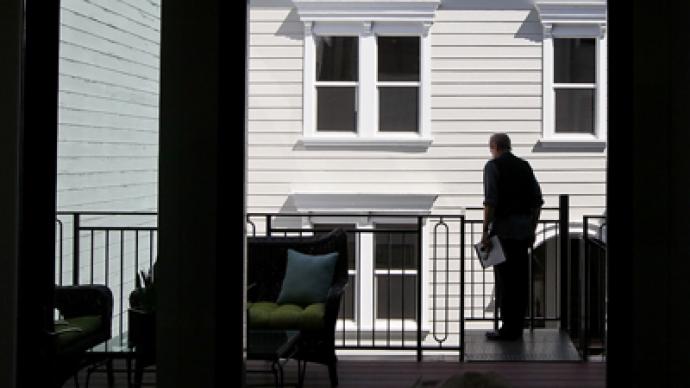 Returning from work or vacation, homeowners across the U.S. are finding themselves locked out of their houses, with their homes broken into and many of their belongings stolen and destroyed.
The culprits? Bank contractors, hired to preserve abandoned properties. These contractors often ignore signs of occupation, including furniture, maintained gardens and turned on lights.It is illegal for any bank representative to enter a property if they have not retaken it at a foreclosure sale – especially if there are signs of occupation. Yet contractors have been repeatedly ignoring these signs."For some reason when these contractors ride by residences and don't see anyone home, they just jump the gun and change the locks,"said Richard Fersch, a Pennsylvania sergeant in charge of foreclosures."They even lock pets inside."A Kansas man found his parents' furniture missing. A Florida couple had a laptop, iPod and six bottles of wine stolen. In addition to a coin collection, a Pennsylvania couple was missing its pet cat.But some contractors break in and change locks even while homeowners are in their house. Nancy Jacobini called the police after she heard someone rattling the handle of her front door and cutting the chain off at her home in Orlando. Several months later, the same thing happened again – but this time, a man emerged through the front door.The break-in happened even though Jacobini had been making payments to her bank on a trial loan modification.The break-ins are a problem widespread in the foreclosure industry, and The Huffington Post found more than 50 homeowner lawsuits against banks and the two largest U.S. property management contractors, Safeguard Properties and Lender Processing Services.Safeguard spokeswoman Diane Fusco told the Huffington Post that break-ins are uncommon and that her company strives to minimize them.But most of the lawsuits involve Safeguard, which inspects 1.5 million homes each month. The bank most often named in the lawsuits was JPMorgan Chase.

Matthew Weidner, a lawyer representing homeowners, said falling victim to contractor break-ins is easier than one might imagine."If you are 45 days late on your mortgage payments, the bank can send out thugs to do a property inspection and break into your home,"he told the Huffington Post."People need to understand how dangerous this is. Someone is going to get [accidentally] shot."Sometimes, banks wrongfully foreclose on a house. In 2010, California homeowner Mimi Ash returned from a weekend trip to find her entire house empty. The bank had taken all of her possessions – including the ashes of her dead husband, which she had kept in a wooden box.Ash had not been alerted of a foreclosure, and the distraught woman filed a lawsuit against Bank of America."Every day, smaller wrongs happen to people trying to save their homes: being charged the wrong amount of money, being wrongly denied a loan modification, being asked to hand over documents four or five times,"said Ira Rheingold, executive director of the National Association of Consumer Advocates. The inspector general of the Federal Housing Finance Agency says the problem comes from the lack of contractor oversight and accountability. Banks are wrongfully charging for unnecessary inspections, failing to maintain abandoned homes, and leaving decisions on whether or not to enter a home up to local contractors. "When people borrow money to buy a house, they don't anticipate that someone may one day drive by their home and make a determination on their own about whether it is vacant or not, and then possibly change their locks and go through their stuff,"a circuit court judge told the Huffington Post.Safeguard chief executive Alan Jaffa told the New York Times in 2010 that many of the foreclosure-related horror stories are rumors."There is a stigma that we go in, kick the door in and throw grandma out head first and board up the windows,"he said.But while Safeguard may not have forcefully removed any residents, the company is now facing dozens of lawsuits from angry Americans who lost their valuables, furniture, security and even pets to bank contractors that wrongfully entered their homes.
You can share this story on social media: