US Congress to probe if Army squashed intelligence software competitor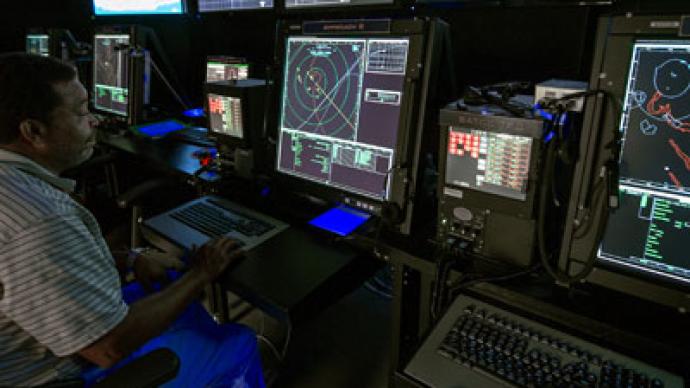 The US Congress will investigate the Army for shooting down requests for battlefield software said to greatly augment military intelligence. Insiders disagree about the program's efficacy, and whether the developer used bribes to secure contracts.
The intelligence-gathering software suite, known as Palantir, tracks troop and enemy movements and feeds the data back to commanders, aiding in strategic decision-making. The program has also saved lives by helping to predict the location of roadside bombs. Some US units in Afghanistan already use Palantir, but requests from other units were denied by Army brass. In a May memo, the First Brigade, 82nd Airborne Division, claimed an "urgent need" for Palantir in the conflict-ridden Ghazni province.In a memo obtained by AP, the 82nd said that other nearby units use Palantir, and that the cross-unit sharing of data and intelligence is made more difficult without the software. Little is known of Palantir aside from its reported effectiveness, and that its Silicon Valley developer (who spent nearly a half-million dollars last year on lobbying) seems to have fallen out of favor. One member of the Army's resource planning committee anonymously told Wired that a "vocal minority" of units say they like Palantir. He claimed that Palantir's makers lobbied Congressional representatives to increase the Pentagon's budget specifically to purchase the software.Palantir operates its own political action committee. Despite the Silicon Valley firm's clout, the Army is continuing to use its in-house intelligence software, the Distributed Common Ground System (DCGS).DCGS, developed by Northrop Grummon over the course of a decade, cost $2.3 billion to complete. The program was created to be all-in-one solution for gathering ground intelligence ranging from satellite images to fingerprints. DCGS aids intelligence analysts in putting together files on high-value targets, finding connections between events, and deducing the enemy's next move.But many experts – including Mike Flynn, the former head of US intelligence in Afghanistan – claim DCGS is too slow and difficult to use. Flynn told other generals in a Joint Urgent Operations Needs Statement (JUONS) that the enemy could "hide in plain sight" because the Army's intelligence officers lack "the tools required to fully analyze the tremendous amounts of information currently available." The JUONS went to the Pentagon's Combating Terrorism Technical Support Office, which determined that Palantir's data mining, information visualization, and link-analysis program was an effective solution."Palantir reduced the time required for countless analytical functions and streamlined other, once cumbersome, processes," Commander of the Marine Expeditionary Force in Afghanistan Maj. Gen John Toolan wrote in February. "The innovative and collaborative capabilities of Palantir have proven their mettle and effectiveness for conventional and special operations forces in combat."Representative Duncan Hunter (R-CA), a former Marine who now serves on the House Armed Services Committee, wants to know why the Army rescinded an April report recommending Palantir, replacing it a month later with a new version that made no mention of the recommendations and removed positive references to the software."The idea that ground combat units in Afghanistan are being denied intelligence tools that are requested and readily available is unsettling and underscores a major failure in a process that is intended to deliver resources to the warfighter as quickly as possible," wrote Hunter, who served one tour in Afghanistan and two in Iraq.The replacement report raised eyebrows in Washington in late July when it was first reported by the Washington Times. Representative Darrell Issa (R-CA), who chairs the House Oversight Committee, told Defense Secretary Leon Panetta on Thursday that "all documents and communications referring to or relating to requests for the Palantir system" must be delivered to him "no later than 5:00 pm on August 15, 2012." These documents will form the basis of a congressional inquiry spearheaded by Issa and the House Oversight Committee. The Army, meanwhile, announced it has started its own investigation.
You can share this story on social media: