Senate warned over heightened cybersecurity fears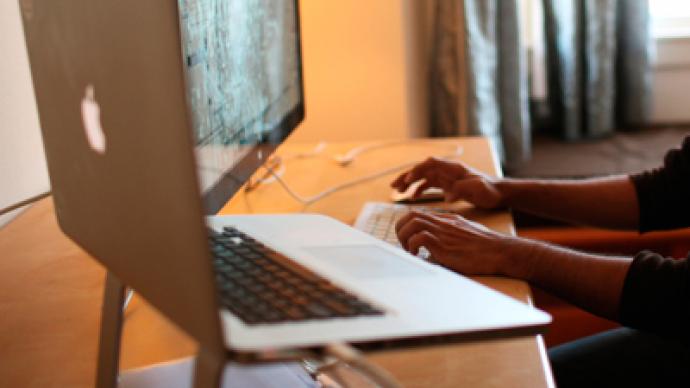 Two American politicians that investigated the September 11 terrorist attacks are warning the US government that the country's current inability to counter cyber threats is on par with the States' slow pace in preparing for 9/11.
In the wake of revelations from the FBI, the CIA and NASA that expose America as incredibly prone to cyberattacks and unable to efficiently respond to critical hacks, politicians Tom Kean and Lee Hamilton are telling the Senate that the US must more effectively address the issue of cybersecurity. Although each politician has a conflicting view on how to go about countering such attacks, they are only two of the latest to agree that cybercrime is something the country must properly equip itself for and time is running out. Pleading to Congress on Monday, both Kean and Hamilton warned that the federal government has not done all it should in terms of preemptively taking on any threat to the nation's cyber-structure. "Much like the situation before the September 11, 2001 attacks, the federal government is not adequately organized to deal with a significant emerging national security threat," writes Kean, in a letter addressed this week to US lawmakers. Both Kean and Hamilton are currently at the helm of the Bipartisan Policy Center's Homeland Security project, but prior to that co-chaired the 9/11 Commission, the George W. Bush-initiated federal inquiry into the colossal terrorist attacks of 2001. Appealing separately to lawmakers this week, they said that regardless of which path politicians agree is best for handling cyberattacks, the government is failing to make a move as the clock continues to tick.Congress is currently split on how to go about battling cyber threats. Two bills are currently making their rounds through Congress: one puts computer crimes under the jurisdiction of the Department of Homeland Security; the other does not. Whichever result is settled on seems less up for debate between the two, however; the real issue, they argue, is that lawmakers put their politics aside and already find a solution."One of the reasons that the 9/11 Commission recommended the establishment of one committee with jurisdiction over homeland security issues was to ensure that there would not be a failure to act on important issues because of jurisdictional conflicts," the duo writes to Congress. "Unfortunately, jurisdictional and procedural objections to considering cybersecurity legislation are now being raised. This homeland security issue is too critical for it to succumb to such conflicts between committees."In recent days, several government offices with unarguably a lot at stake have stated their concern with a lack of cyber threat readiness. FBI Director Robert Mueller called cyberattacks the future of terrorism, former CIA head Michael Hayden saluted the Stuxnet worm that affected Iran's nuclear program "a good idea" and NASA acknowledged that they are unprepared to counter the thousands of security breaches it suffers each year. On his own part, the CIA's Hayden has suggested that the National Security Agency being overseeing federal investigations of cybercrimes. Last month the NSA suggested that the hacktivist collective Anonymous could bring about a limited power outage through a cyberattacks, to which several members of the group responded by calling it an exercise in American "fear-mongering.""Why would Anons shut off a power grid? There are ppl on life support / other vital services that rely on it. Try again NSA. #FearMongering," responded the owner of the YourAnonNews Twitter account. Kean and Hamilton told Congress that they have asked Hayden, who is a retired general, to consider ways that the US government and the private security industry can coordinate to equip itself for such attacks.
You can share this story on social media: