Unabomber items go up for auction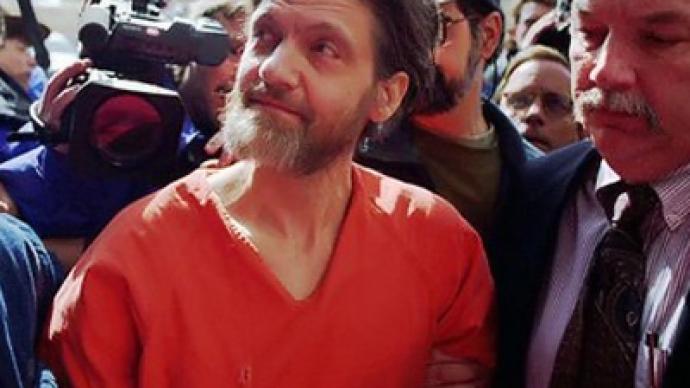 Items belonging to "Unabomber" Ted Kaczynski, the infamous anti-technology mathematics professor who killed three people through letter explosives over the span of nearly two decades, are being put up for auction.
US Marshalls will be auctioning of around 60 items of Kaczynski's, including personal documents such as his driver's licenses, birth certificates, as well as typewriters and the original handwritten and typed versions of the manifesto that led to his eventual capture. Proceeds from the sale will compensate some of Kaczynski's victims; four of his targets are owed $15 million in court-ordered restitutions, while others have opted out of receiving payment."Industrial Society and Its Future," commonly referred to as the "Unabomber Manifesto," is a 35,000-word paper that Kaczynski constructed and mailed out to major news outlets in 1995. Upon publication, he insisted, he would put a stop to mailing the letter bombs that, since he began distributing them in 1978, had injured nearly two dozen people in addition to the three deaths. Once printed, the Unabomber's brother, David Kaczynski, led the FBI to his sibling after he noticed similarities in the manifesto with his brother's earlier work.A statement from US Marshalls says that 20,000 pages of documents will be included in the auction. Also up for bidding are sneakers belonging to Kaczynski and several pairs of sunglasses, reminiscent of the shades shown in the infamous sketch of a hooded Kaczynski done by forensic artist Jeanne Boylan during the midst of the manhunt which eventually brought authorities to the Unabomber's Montana cabin.Authorities have been trying to get the auction off the ground for years now, but frequent appeals by Kaczynski and his camp have hindered proceedings. San Francisco attorney Steve Hirsch represented four of the victims of the Unabomber, and says that names and details of his clients injuries had to be redacted from the lengthy documents. Additionally, Kaczynski filed two motions objecting the auction, claiming he didn't have time to "quality check" the documents that would hit the auction block."We pretty much designed the auction around his objections," to prevent him from winning any First Amendment arguments made by Kaczynski, said Hirsch.Kaczynski is considered a Neo-Ludite and greatly opposed modern technology—he lived without electricity or running water for years. In a statement about the online auction, US Marshal Albert Najera of the Eastern District of California says "We will use the technology that Kaczynski railed against in his various manifestos to sell artifacts of his life. "Kaczynski is serving life in prison without the possibility of parole.
You can share this story on social media: