UK bans death-drug export to the US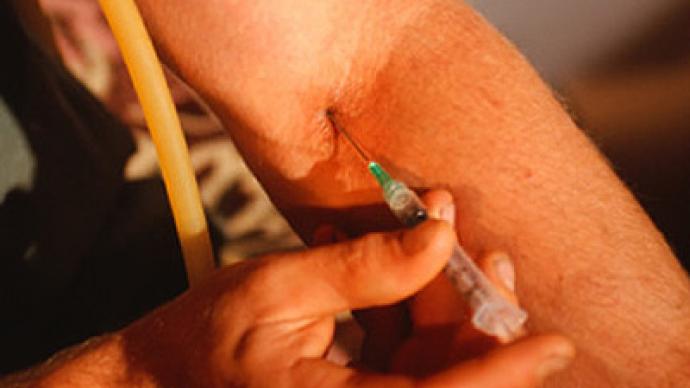 American prisons will be forced to turn elsewhere soon, as British exporters of lethal injection drugs will not be able to carry their cargo over to the States.
UK Business Secretary Vince Cable announced on Thursday that the government is taking action to ban the export of a trio of drugs to the US, which will then require formal parliamentary approval in the coming weeks. The Guardian reports that the amount of drugs sold from Britain businesses and used in the US last summer alone was enough to execute as many as 100 inmates, and with the UK strongly opposing the death penalty, this action should come as no surprise."We oppose the death penalty in all circumstances and are clear that British drugs should not be used to carry out lethal injections," says Cable. "This is an issue on which we felt we had to take the lead." Pancuronium bromide, potassium chloride and sodium pentobarbital are the drugs that Cable and company are attempting to control. A "cocktail" of the serums is used throughout the US for lethal injections, though Cable says that medical usage of the drugs will not be impacted by the proposed legislation.In a statement from Clive Stafford Smith, the director of prisoners' rights group Reprieve, he says that "Britain has now taken the lead in ending complicity in the US death penalty, which is very welcome."Smith adds, however, that the US is already turning to a Danish company to take the rule of America's newest drug dealer. Smith is hoping that a European-wide ban can be imposed, and says that since America is turning to the Danes "to kill people," that those overseas "must hope that the UK can persuade our EU partners to take a similar line."Last year British officials placed controls on sodium thiopental, another drug that Americans sought after for their execution needs. As a result, many states turned to pentobarbital, a barbiturate used by veterinary doctors and animal control specialists for euthanasia.
You can share this story on social media: