At least 21 killed as epic snowstorm blankets Northeast US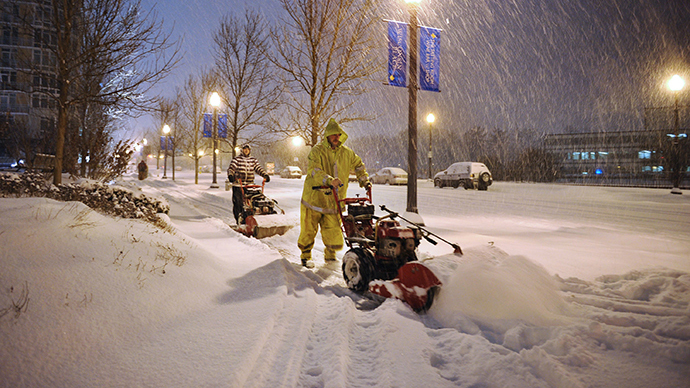 As the latest winter storm turns away from the southern United States and pounds the Northeast, it's leaving a cold trail of deaths and destruction in its wake.
According to the Associated Press, at least 21 deaths - including a pregnant woman from New York City who was killed by a snow plow - are blamed on a paralyzing snowstorm gripping large parts of the country, as heavy ice accumulation has downed trees and power lines, leaving hundreds of thousands without electricity or heat.
An estimated 1.2 million homes and businesses lost power as the storm swept its way from the South through the Northeast. By Thursday evening, about 550,000 households, mostly in South Carolina and Georgia, were without electricity.
Officials fear those numbers could rise if icy conditions continue through the night.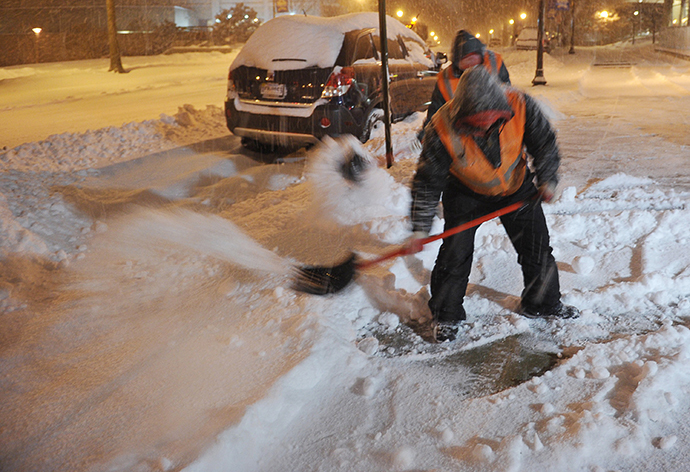 The storm has wreaked havoc on travelers. In addition to hundreds of schools and businesses shutting down, approximately 6,500 flights had been cancelled across the United States as of Friday morning, according to the flight tracking website FlightAware.
While states in the South cope with the lingering effects of the storm, the blizzard has made its way north towards cities such as Boston (8 inches of snow), New York (6 inches or more), and Washington, DC (8 inches). Baltimore, Maryland, was struck particularly hard, with Fox News reporting 15 inches of snow in parts of the city.
With several inches of snow also dropping in Georgia and up to 10 inches in North Carolina, state governors took no chances, warning residents to stay home and off the roads if possible.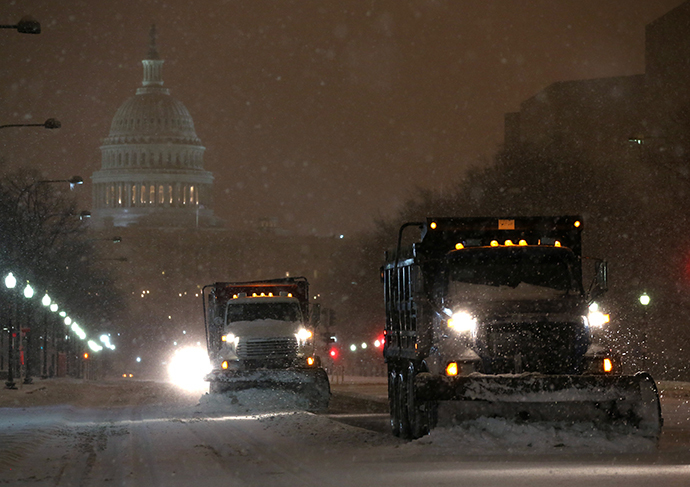 Driving conditions have become so bad in Charlotte and Raleigh, North Carolina, that some motorists spent up to 20 hours stranded in their cars. Some drivers became fed up with their situation to the point that they simply abandoned their vehicles on the road, causing state's Department of Transportation to issue the following statement:
"There are some people abandoning their vehicles. We are urging them not to. It is very dangerous for them to be on foot with cars sliding near them and it blocks access for our sand trucks and plows and causes gridlock," Communications Supervisor Steve Abbott told CNN.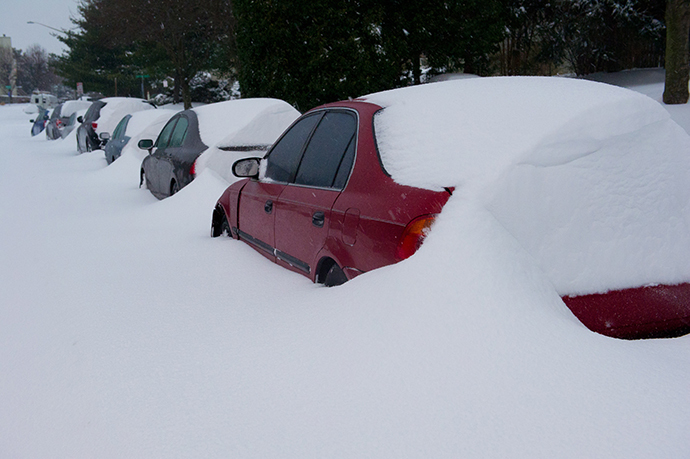 Meanwhile, North Carolina Gov. Pat McCrory told the news outlet that special vehicles are making their way through the highways in order to pick up stranded motorists.
"Right now we've got people traveling up and down the highways in special four-wheel vehicles to make any rescues that we need to make, and more than anything else we're just encouraging people to be smart, and don't put their stupid hat on during the next 48 hours," McCrory said.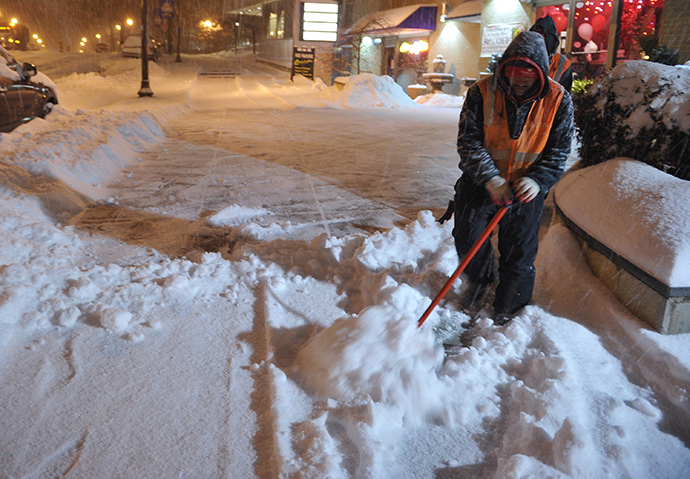 The situation in North Carolina is eerily reminiscent of the one that occurred in Georgia during the storm that occurred a couple of weeks ago, dropping 2.6 inches of snow and paralyzing various parts of the state. Although Georgia has dealt with more than 200 car accidents during this recent storm, officials believe the situation is much improved over the previous one, and most residents have chosen to stay off the roads.
In other states, even emergency vehicles have been caught in deadly situations due to the poor conditions. An ambulance slipped off the road in Texas and caught on fire, killing three people, while another four died in accidents elsewhere in the state. A road worker in charge of clearing the roads in Virginia, meanwhile, was killed after stepping outside of his vehicle and getting hit by a dump truck.
In New York, Min Lin died after she was struck by a mini snowplow as it was reversing outside a shopping center in Brooklyn. Her nearly full-term infant was delivered in critical condition via cesarean section, AP reported.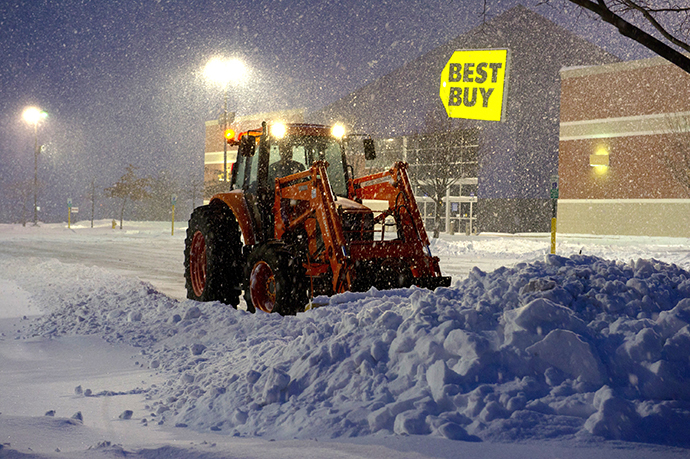 You can share this story on social media: