TSA agent attacks pilot with cup of hot coffee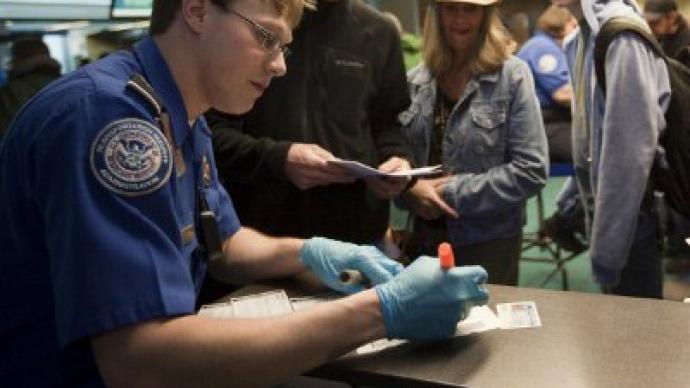 Screeners employed by the US Transportation Security Administration have gotten a bad rap as of late for a series of scandals mostly stemming from their invasive pat-downs, but now a TSA agent from New York City is in some trouble.
TSA staffer Lateisha El isn't the only one that's in hot water, either.El, 30, was arrested this week following reports that she hurled a cup of piping hot coffee at a pilot for American Airlines who had asked the agent to act accordingly after he spotted her screwing around at New York's JFK Airport. Steven Trivett, a 54-year-old pilot that was strolling through JFK Terminal 8 last month, says El accosted him with a cup of coffee after he tried to tell her to behave while on duty. Trivett says El was engaged in horseplay while on the clock in the early hours of March 28 when he approached her and other TSA screeners at the Big Apple airport. The New York Post reports that Trivett told the TSA agents they should "conduct themselves more professionally in uniform and not use profanity or the n-word" after witnessing a few workers acting amateurish while on the job. To say they responded unwelcomingly would be an understatement.According to the Post's report, one screener told Trivett to "mind his own business," to which the pilot identified himself as a fellow TSA staffer. When he tried to find out El's identity, however, the agent became agitated. Allegations suggest that after Trivett reached out to see El's ID badge, she tossed a full cup of hot coffee at him.A week after the incident occurred, El has been ticketed for harassment and misdemeanor-assault charges. She will have to go before a judge to explain herself at a later date in a New York courthouse.If convicted of the crime, which is considered a third degree assault in New York, El could spent up to a year in jail and additionally be fined by the court. Unless, of course, the judge determines that being a TSA screener is punishment enough already.
You can share this story on social media: