Americans are scared to fly thanks to TSA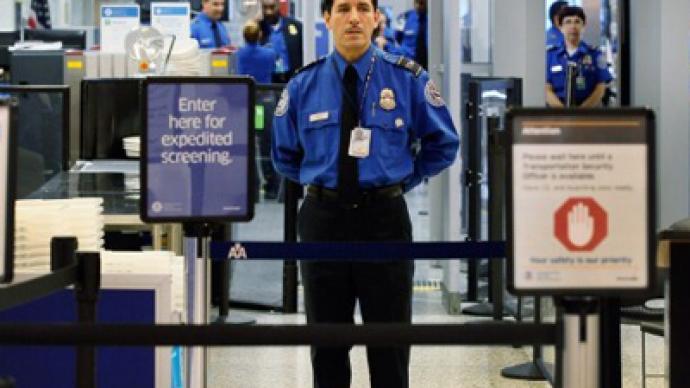 Disregard those racist uncles, rancid pot roasts and screaming children a'plenty.The holidays are a time for pushing pessimism aside and embracing family, faith and tradition.
Also being cast away now, statistics show, is flying home for the holidays.At TSA security checkpoints in airports across America, 'tis the season for government gropers and festive full body scan. Those increasing anti-air travel sentiments worsened by ongoing intrusions at the hands of the Transportation Security Administration are causing more and more Americans to forego flights as travelers this season are saying they'd rather ride busses and cars then deal with airplanes this year.According to the results of a survey just released by the US Travel Association, two-out-of-five travelers this season are saying they're trying to skip the plane and those pesky lines and checkpoints in lieu of other methods of transportation. It might not seem like a substantial number, but the association's CEO, Roger Dow, tells US News & World Report, "Our research shows that reducing hassle without compromising security will encourage more Americans to fly — as many as two to three additional trips a year — leading to an additional $85 billion in spending that would support 900,000 American jobs."If Congress wants to keep jobs, perhaps they should pull the plug on stripping passengers of their clothes and humiliating them in terminals from coast-to-coast.For those that do opt to fly this season — and the TSA predicts that statistic to come to around 93 million next week — don't be fooled into thinking that any conversation initiated by a security agent is a ploy to help ease the stress of sitting through Christmas dinner with Aunt Edna. The TSA says that "the vast majority" of travelers this year could be caught off guard with a "casual greeting" conversation with a Behavior Detection Officer (BDO) while they wait to approach airport x-rays, writes the Agency on their website. That small talk isn't to calm your pre-flight jitters. Instead, rather, the TSA will be gauging passengers to weed out those that come off suspicious and then sending them off for additional screening.Merry Christmas! Hope you wanted a rubber glove!You can expect those friendly little chats as just the start of the delays that will be dropped on you while you wait in white-out conditions to board a jet for your jaunt. The US Travel Association adds that around 70 percent of passengers will be checking bags this year, 35 percent don't know the checked-bag policy for their airline of choice and more than half are unaware of the policies that the TSA is implementing on younger travelers this year.And don't forget: no snow globes in your checked baggage. The TSA can't gauge the specific size and contents of the gooey liquid inside, so those are a strict no-no.
You can share this story on social media: