Trump: 'America's leaders are stupid,' drops F-bombs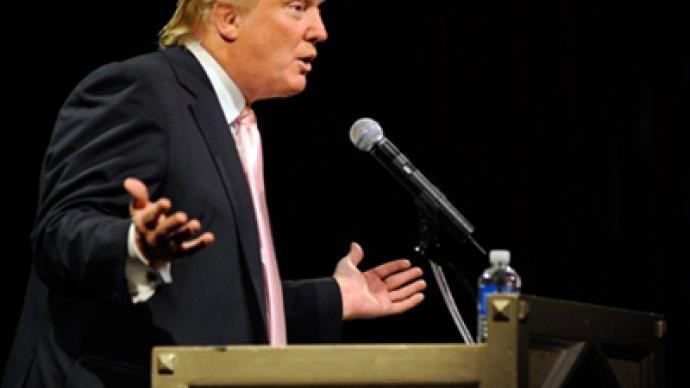 At a rally in Las Vegas billionaire Donald Trump took to the stage thrashing American leaders, calling them stupid and delivering a bombardment of F-bombs.
"Our leaders are stupid, they are stupid people," Trump said to the crowd. "It's just very, very sad." American politicians are "blood suckers," he added.He reamed them for their continued commitment to conflicts abroad in Afghanistan and Iraq. "We build a school, we build a road, they blow up the school, we build another school, we build another road they blow them up, we build again, in the meantime we can't get a f—ing school in Brooklyn," he exclaimed. America needs to stand up and fight back, Trump said. US politicians need to tell OPEC to shove it. "We have nobody in Washington that sits back and said, you're not going to raise that f—ing price," he commented. America must stand up and tell others how the world works and make it happen, he contended. Following OPEC the billionaire targeted China. "Listen you mother——ers we're going to tax you 25 percent!" he said, expressing his method for informing China of new tariff on their exports. He said he planned to make happy those who hope he runs, but he has reservations about winning."There is a really good chance that I won't win because of one of these blood-sucking politicians," Trump said. Following his barrage he took another opportunity to claim victory in the Obama-birth certificate release battle. "Hillary Clinton tried to get him to do It, Bill Clinton tried to get him to do it, John McCain, who's a wonderful guy, tried to get him to do it," he said. "Nobody could get him to do it and he did it because we went after him hard, were tough negotiators like this country needs."
You can share this story on social media: