Trump sends investigators to Hawaii over Obama birth certificate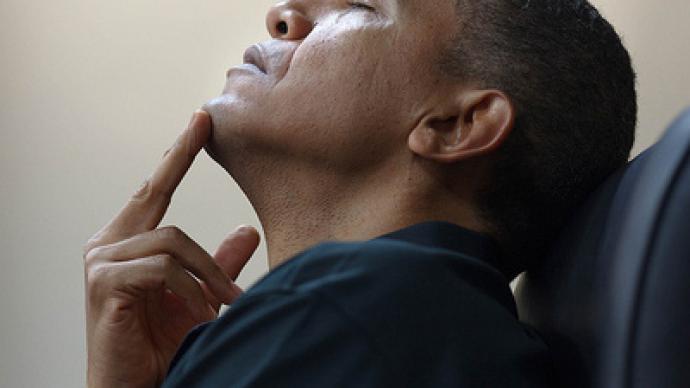 Active birther and Republican presidential contender Donald Trump believes so passionately that US President Barack Obama was not born in the US, he has sent private investigators to Hawaii to look into the matter.
The Tea Party favorite said he hopes to uncover "one of the greatest cons in the history of politics and beyond.""I have people that have been studying it and they cannot believe what they're finding," Trump said. "He spent $2 million in legal fees trying on to get away from this issue, and if it weren't an issue, why wouldn't he just solve it?"In the United States one cannot be President unless they were born on US soil. Trump contended Obama has yet to prove his birth location.A recent CNN/Opinion Research Corporation poll indicated 72 percent of Americans believe Obama was either definitely or probably born in the US. "I have real doubts," Trump said. Trump joins a large percent of the Tea Party movement who have actively campaigned against Obama, arguing he was not born in America. His investigation into Obama's birth is another move towards gaining the support of the Tea Party movement, a movement he said he stands by fully. "I'm very proud of some of the ideas they [Tea Party] put forth," Trump said. "They want to stop this ridiculous, absolutely killer spending that's going on. What's going on in this country — the way we're spending money like drunken sailors — we are absolutely, I'm telling you, we're going to destroy our own freedom."Trump said he considers himself a Tea Partier and one who connects well with the people."I think that I connect with people because I happen to be smart, I happen to have a lot of common sense, I happen to know what I'm doing, I built a great company," he explained. Trump has yet to officially declare his candidacy, but has taken all the right political steps. He recently came in second place in a poll, trailing behind former Massachusetts Governor Mitt Romney. Trump said he would make a final decision by June.
You can share this story on social media: