Navy to test hundreds of homes in California for radiation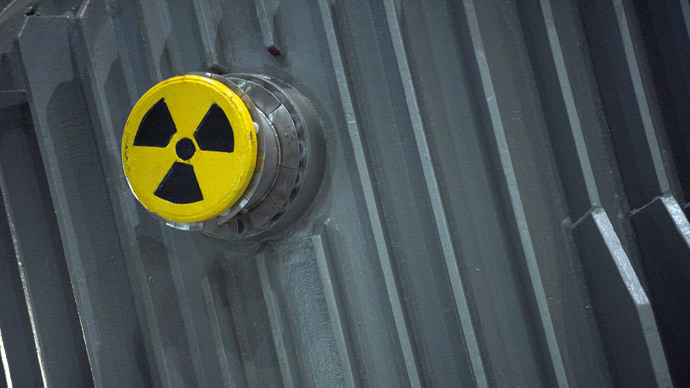 An island community in the San Francisco Bay in California will be tested for radiation by the United States Navy, officials said this week, after an object containing radium was found there following the closure of a long-active military base.
The Navy said on Tuesday that they will soon begin testing roughly 600 homes on "Treasure Island," a 400-acre man-made community of around 1,500 people that was created in the 1930s to host the San Francisco World's Fair.
A decade later, the Treasure Island Naval Station was opened and remained in operation until 1997. It has since undergone extensive redevelopment, and city officials in San Francisco plan to put around 8,000 new residences there, Reuters reported this week.
First, however, the existing homes on Treasure Island will be tested "due to a recent radiological finding beneath an (empty) housing unit," according to an official statement from the Navy released this week.
The Navy has previously attested to the safety of the island, and even in Monday's statement again insisted that there are "no known health hazards" there. A positive finding recently has elevated concerns, however, and officials say they want to do a reevaluation of the island as a precautionary measure.
"The Navy cares about the people who live and work on Treasure Island and is committing to protecting human health and the environment," Keith Foreman, the Navy's base realignment and closure environmental coordinator, told the San Francisco Chronicle.
Chronicle journalist Marisa Lagos wrote on Tuesday that it's unclear what recent radiology finding piqued the Navy's interest, but acknowledged that Navy contractors found a small radioactive fragment on the ground near an occupied, five-person home as recently as this January.
"That was the latest in a string of radiological discoveries over the past seven years revealed by state and federal officials in charge of cleaning up the former military base," Lagos wrote. The San Francisco Examiner says that nearly 600 radioactive objects, including "old rusted dials and gauges with glow-in-the-dark paint," have been spotted on the island since 2006.
According to the Navy, the testing will be conducted by the military with the assistance of the California Department of Public Health and the state Department of Toxic Substances Control. Reuters reporter Laila Kearney wrote that the Navy will likely use handheld scanning devices in the basement-levels of area houses to search for any subterranean contamination.
"In the event a radiological survey of a housing unit reveals a health concern, the Navy will take immediate action to protect the residents," the official statement read.
But City Supervisor Jane Kim wasn't immediately sold, and issued a statement to voice her concern about the Navy's seemingly spontaneous decision to start testing.
"So if I'm a resident and the Navy finds something that puts me or my family at risk, what is the Navy's commitment and contribution to working with the City to ensure that I have a safe place to live?" she asked. "Moreover, are there any health concerns living here on the island while the survey is being conducted?"