Cruiser collides with nuclear submarine during US Navy drills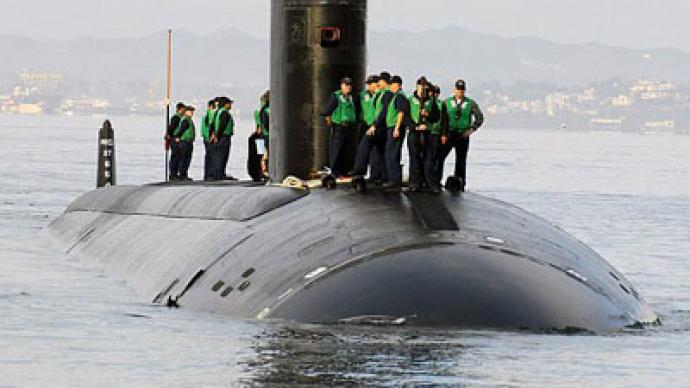 A US Navy cruiser collided with a nuclear-powered submarine as both took part in exercises off the US East Coast. The cruiser's sonar dome was damaged in the crash, but the incident resulted in no injuries.
The Aegis-class cruiser USS San Jacinto hit the Los Angeles-class submarine USS Montpelier during naval exercises on Saturday, the Navy said in a statement.
Both vessels are part of a strike group led by the aircraft carrier USS Harry S. Truman. The military did not disclose the location or nature of the exercises.
The watch team aboard the cruiser saw a periscope rise from water some 100 to 200 meters ahead of the vessel, an unnamed Navy official told Reuters. The ship attempted to slow and reverse, but still collided with the submarine.
The impact crushed the rubber sonar dome on the cruiser's bow, an underwater device housing electronic navigation, detection and ranging equipment.
No personnel were injured, and there was no damage to the submarine's nuclear reactor, the Navy said. The scope of the damage is currently being assessed.