Facial recognition and GPS tracking: TrapWire company conducting even more surveillance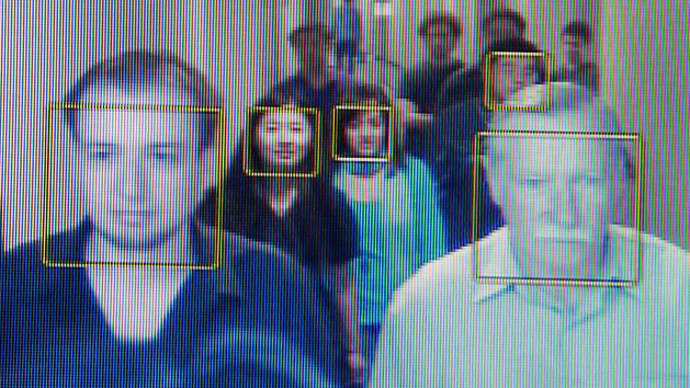 An internationally-spread Orwellian surveillance system uncovered by RT has been linked to a software company that collects the GPS coordinates of cell phone users in over 100 major cities.
The discovery of the TrapWire risk mitigation program last year and its ability to match human faces caught on camera against massive databases of intelligence led to an outcry from privacy advocates around the world. Now once again the burgeoning preponderance of Big Brother is being put into perspective.
In late 2011, members of the loose-knit hacktivist group Anonymous pilfered data from the servers of private intelligence firm Stratfor that were in turn handed over to the whistleblower website WikiLeaks for dissemination. When internal emails alluding to a service called TrapWire surfaced in the leak, an investigation uncovered a program that, according to the company's founder, "can collect information about people and vehicles that is more accurate than facial recognition."
TrapWire developers Abraxas later became the subject of several investigative reports by RT and others, and further analysis revealed that that company was acquired in 2010 by technology giants Cubic Corporation of Southern California. Cubic would eventually deny any affiliation ever existed between their San Diego headquarters and the spy-program discussed by Stratfor execs, but links were nevertheless still evident. A Department of Homeland Security website, in fact, all but affirmed that TrapWire was being sold to government agencies as a product of Abraxas as recently as February 2011.
Cubic — and to a lesser degree Abraxas — have since been linked at least to some degree with a number of other suspicious spy products. One item, Tartan, "exposes and quantifies key influencers and hidden connections in social networks using mathematical algorithms for objective, un-biased output," its website claims. "Our analysts, mathematicians and computer scientists are continually exploring new quantification, mining and visualization techniques in order to better analyze social networks." Tartan was marketed by Ntrepid, a Northern Virginia company that's board of directors shared four names directly involved in the finances of Abraxas. Now a blogger has uncovered yet another connection, and this one puts Cubic directly in touch with the exact whereabouts of potentially millions of Americans.
Under the radar of Cubic's critics, earlier this year the California company acquired NextBus, a "real-time transit information" program that helps mass transportation customers in over 100 North American cities get precise travel and traffic information about bus and rail systems. Cubic made the acquisition at a cost of just over $20 million, and with it gained yet another resource for collecting personally identifiable information: namely the exact global position coordinates for NextBus' massive user base.
NextBus bills itself as providing "real-time passenger information solutions" by collecting GPS data volunteered by willing customers and then uses that information to help them get from point A to point B by accurately matching up transportation routes with up-to-the-second travel information. It exists to make the dreadful bus commute a little more reliable, but in doing so demands that customers sacrifice a sizeable chunk of privacy.
"While your riders stay warm and safe, they can easily find out exactly when to expect the next bus," reads an advert from NextBus website that's used to sell their service to major metropolitan areas across North America. The Los Angeles, California metro became NextBus' eightieth client in 2011, and joined a roster of established clients that includes Toronto, San Francisco, Washington DC and Boston.
"When you get a message from the Panopticon, the Panopticon also gets a message from you, or rather, your GPS enabled device," writes the administrator of Female Faust, a blog where the connection between NextBus and Cubic was first written about this week.
For Cubic, though, the latest acquisition isn't anything out of the ordinary. Cubic has been tied to services in cities around the globe that involve not just accumulating biometric data using TrapWire, but tracking the transportation habits of metro riders in New York, Chicago and other cities abroad. Cubic's transportation division is reported to be the world's leader when it comes to implementing automated fare collection cards and the infrastructure used in mass-transit systems across the globe, meaning TrapWire cameras in cities such as Washington, DC are just a stone's throw from the very machines that commuters use their credit cards at to pay for bus fare—transactions done with Cubic's own vending machines.
"Over the past decade, Cubic has implemented more than 80 percent of the major smart card systems in the US now active today," Cubic admits by their own right. With the acquisition of NextBus, though, one major behemoth of the private surveillance sector is allowed to scoop up yet more sensitive information about customers who are likely none the wiser.
"Transit agencies and their communities worldwide are racing to utilize information more effectively – optimizing their resources and providing intelligent travel information to their riders," says Steve Shewmaker, president of Cubic Transportation Systems, in a statement from January. "Since 1996, NextBus has been a pioneer and a market and technology leader at the forefront of this trend. As part of the Cubic family, NextBus will have the additional resources and capabilities to expand more rapidly while adding further depth to our own Nextcity vision, which emphasizes better utilization of information, wireless communications and mobile devices as key technologies for the future of public transit."
On the Cubic website, NextCity is described as a program that "enable[s] customers to manage how they travel – whether by train, bus, taxi, private vehicle or bike – by providing both operators and travelers real-time, dynamic information that will make their journey faster and more reliable."
"The NextCity platform will provide passengers and travelers with a single, whole of transport payments account meaning that no more will passengers need to maintain an account associated with a transport smartcard, one or more toll accounts, a congestion account and various methods of paying for parking. It will be integrated, seamless and convenient for the traveller."
Thanks to Cubic's latest acquisition, the company is being trusted with yet another trove of sensitive data. And while it's facetious to assume that Cubic's many divisions around the world are working in cahoots to collect and build personal profiles that scan faces, sniff out social network habits and scoop up insanely accurate GPS stats on travel patterns, the buy-out of NextBus doesn't make a company seem any less like a prime example of how privacy is slowly but surely being eroded in the exchange for a little bit of serenity and whole lot of surveillance.
You can share this story on social media: