Two commuter trains collide in Connecticut, 72 injured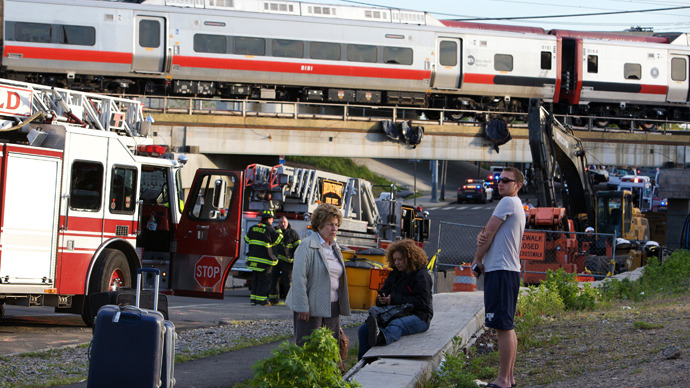 Two trains collided in Bridgeport, Connecticut after what was described as a major derailment about an hour outside of New York City on Friday, with some 72 passengers injured in one of the region's major commuter corridors. A probe is underway.
"72 people have been taken to the hospital. There are five people in critical condition, one in very critical condition," said Connecticut Governor Dannel Malloy via Twitter on Friday evening.

Friday evening Amtrak announced the indefinite suspension of service from New York City to Boston due to the rail obstruction caused when a train heading south from New Haven derailed and struck an inbound train around 6:10pm Eastern Time. The resulting impact caused some of the cars on the second train to derail as well.
Witnesses at the scene immediately began posting images of emergency response vehicles, and some of the injured being taken away by ambulances. Though no fatalities were reported, one passenger described a graphic scene following the accident, and officials had confirmed 60 people were injured, with five in a critical condition and one considered very critical.

Lola Oliver, 49, of Bridgeport, was on one of the trains and spoke to the Associated Press. She recalled suddenly finding herself in mid-air.
"Finally I came to a stop on one of the seats. And I just gripped it because I felt the train sliding. It happened so fast I had no idea what was going on. All I know is we crashed," said Oliver during a hospital interview.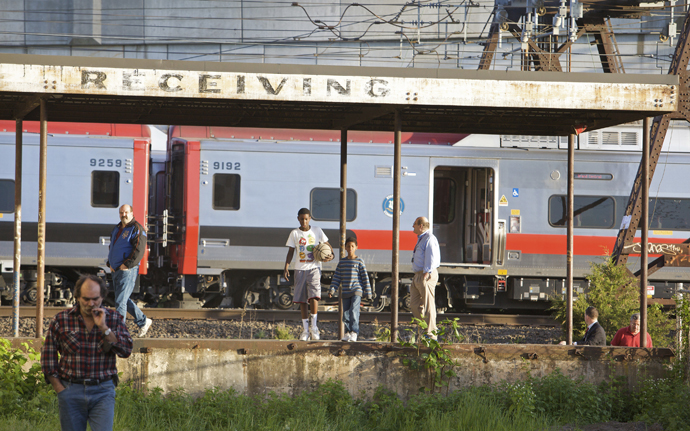 Rob Oliver, a passenger on board the train that was struck, told ABC News that he heard, "a tremendous amount of metal and just an extremely loud sound."
"We suddenly were screeching to a stop, but you knew it wasn't a screech-normal stop … because there was just an awful burning smell and the cabin was filling with smoke," said Oliver.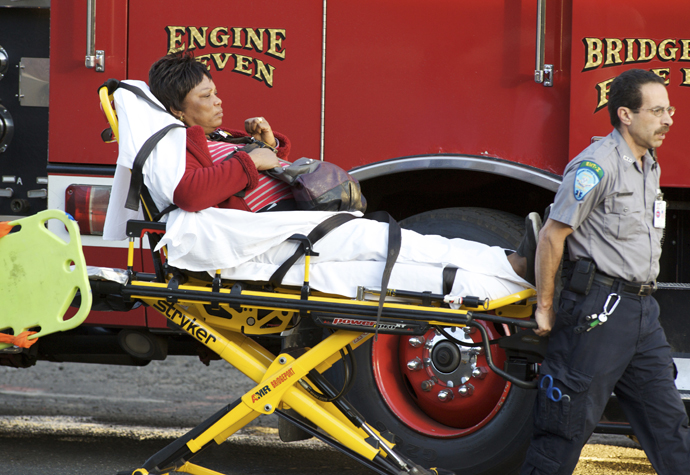 The US National Transportation Safety Board on Saturday has sent a team to investigate the incident and has taken charge. They are expected to be on site for seven to 10 days. They are examining the brakes and performance features of the trains, as well as the condition of the tracks, the signals and the crew that operated them.

NTSB board member Earl Weener has decided not to speculate on what might have caused the collision, but said that "Our mission is to understand not just what happened, but why it happened, and determine ways of preventing it from happening again."
With regard to deliberate action or foul play, Weener again said it's too early to rule anything out, but that this will be the center of the investigation's focus just as well as other possible causes.

Bridgeport Mayor Bill Finch later told reporters that the crash would seriously disrupt travel for the communities serviced by the rail line.

"This is our pipeline to New York City, and it's going to be shut down for some time," said Finch.

"And it's going to cost this region a great deal of money, frankly, not just to repair it but the lost wages and the lost economy," he added.

According to the mayor, workers will need remove the stricken trains, as well as the tracks, mend the rail bed, then lay down the tracks again.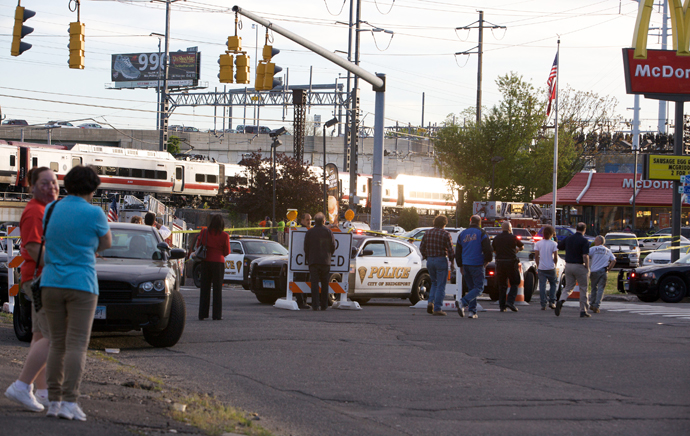 You can share this story on social media: