Connecticut 'Monsignor Meth' admits to drug trafficking charges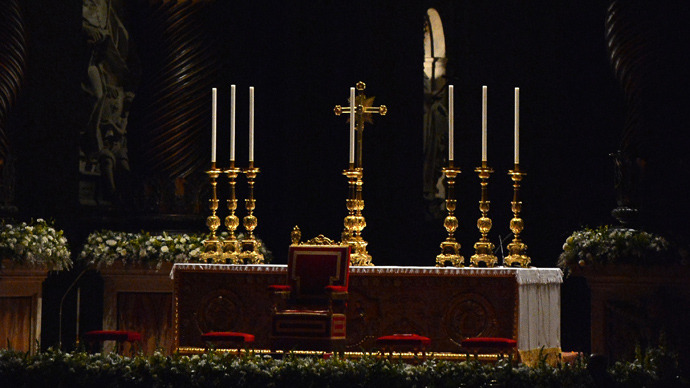 Former Monsignor Kevin Wallin, who was suspended from his parish in Bridgeport, Connecticut following reports of cross-dressing and inappropriate behavior in the rectory, has admitted to conspiracy to possess methamphetamine, with intent to distribute.
Prosecutors allege that Wallin netted over $300,000 from the sale of methamphetamine out of his Connecticut apartment, while also running an adult video and sex toy shop in North Haven - Land of Oz & Dorothy's Place - as a front to launder the money.

Brian D. Wallace, a spokesman for the diocese, has stated that church officials were not aware of Wallin's involvement with drugs at the time of his suspension, and that the former pastor may now face removal from the priesthood on orders from the Vatican.

Federal agents first began to purchase meth from Wallin undercover in September 2012, and were able to obtain 23 grams from him by January 2013. Along with Wallin, six other individuals were charged in California, evidently responsible for obtaining and mailing the drugs to Connecticut.

Wallin also served as a longtime personal assistant to Edward Egan, the former Cardinal of New York who became the first to retire from that position in 2009. Egan had become unpopular after allegations emerged that he was involved in concealing the names of priests accused of child molestation.

The 61-year-old Wallin was identified as a former cleric in September of 2012, after a so-called 'confidential source' met him at a party earlier in the year.

Federal agents that investigated the priest intercepted text messages sent to him by customers.

Agents arrested Wallin only a few hours before he was set to leave the country - they may have become aware of his intent to take a 12-day trip to London after one such message read: "Oh no 12 days what am I going to do. No supplys lol."
You can share this story on social media: