Incoming New York Times CEO brings sex scandal from abroad
Former BBC executive Mark Thompson will soon start his tenure with The New York Times as CEO, but as he brings with him across the pond an extensive career in media and publishing, also tagging alongside is a major sex scandal.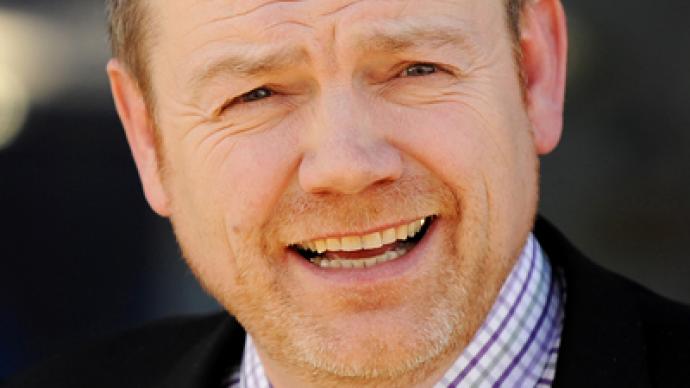 Before being extended a deal to oversee one of the most important institutions in western journalism, Thompson manned the helm of the BBC for eight years. Towards the end of the span, though, a sex scandal involving a one of the British Broadcasting Corporation's biggest stars nearly brought down the network. Now as he prepares to take over the New York Times, Thompson is being blasted with questions about what he did or didn't know about any allegations about actor Jimmy Savile. The celebrated TV star passed away last year — but not without being linked to a lifetime of pedophilia.Police in Britain say Savile may have acted inappropriately with as many as 200 victims during his life, and he has been accused of molesting children in his car and even in BBC dressing rooms. Those claims and others were examined in an investigative piece produced by the BBC for its "Newsnight" program last year, but the program was shelved indefinitely and the dirty laundry on Savile never made it to prime-time. Now it's being suggested by the network's new manager that as many as nine BBC staffers, including current employees, are linked to the scandal as well.Critics have since suggested that pulling-the-plug on the "Newsnight" special was part of an internal cover-up to save face for the corporation. And while Thompson says he was told that allegations about a checkered life outside of work existed, he swears he was never privy to the personal habits of the TV star as a law enforcement investigation insists.According to a statement released last week by Thompson, he says he "never heard any allegations or received any complaint" about Savile at BBC. Thompson has, however, acknowledged to the UK's Sunday Times that a BBC staffer said "Newsnight" had something big in the works last year, but maintains the journalist never "set out what allegations 'Newsnight' were investigating or had been investigating.""I talked to senior management in BBC News and reported the conversation I had at the party and asked was there a problem," Thompson tells his new employer in a piece published this week. Thompson says higher-ups said "journalistic reasons" warranted the cancelation of the Savile special, and insists "there is nothing to suggest that I acted inappropriately in the handling of this matter.""I did not impede or stop the 'Newsnight' investigation, nor have I done anything else that could be construed as untoward or unreasonable," Thompson tells the Times.In a separate letter written recently from Thompson to UK lawmaker Rob Wilson, the new CEO says,"If I had [known of the charges], I would have raised them with senior colleagues and contacted the police."Wilson says he still has questions, though, and tells the Associated Press that he intends on pressing Thompson further about any knowledge he had of Savile's sex crimes while managing the BBC."There are questions about how much the journalist told him about the 'Newsnight' investigation that need to be cleared up as quickly as possible," Wilson tells the AP, adding that Thompson has expressing willingness to go before a UK parliamentary inquiry to address any concerns they may have.Margaret Sullivan, the recently appointed public editor for the New York Times, authored a blog post this week asking the paper's online audience to chime in with their own opinions."How likely is it that [Thompson] knew nothing?" Sullivan asked. "His integrity and decision-making are bound to affect The Times and its journalism – profoundly. It's worth considering now whether he is the right person for the job, given this turn of events."Edward Atorino, an analyst with The Benchmark Company, adds to AP. "My feeling is if he (Thompson) has no 'problem' that could surface in the near future there would be no need for him to delay.""If there is an issue he should withdraw," Atorino adds. The New York Times board has been made aware of the Savile issue, a spokesperson for the paper says, but Thompson is slated to come on board as president and CEO nevertheless starting next month."We believe his experience and accomplishments make him the ideal person to take the helm of the Times Company as we focus on growing our businesses through digital and global expansion," the statement reads."It is my belief that there isn't anything in my participation or my role in this story that would impede my ability to join and work with my colleagues at The New York Times," Thompson adds.
You can share this story on social media: