Goldman Sachs: Sex trafficker?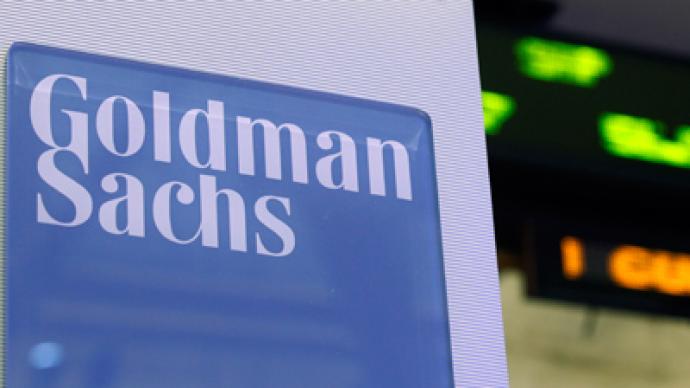 Global investment, securities and sex. Goldman Sachs has long been a big name on Wall Street, but an investigation tying the banking giants to a website linked with sex trafficking has left the firm scrambling to say goodbye to some stock.
Goldman Sachs signed a deal on Friday to begin unloading its share in Village Voice Media, a privately held media conglomerate that oversees some of the biggest alternative newspaper in America. Also on the firm's client list though is Backpage.com, a site that has become essentially synonymous with the online sex trade. After The New York Times revealed last month that Goldman Sachs owned a 16-percent stake in Village Voice Media, the bank was begging for a solution to settle what quickly snowballed into a PR-disaster. Sachs now says that they are in a deal to sign of its share back to the management at Village Voice, but only after investing upwards of $30 million.According to classified advertising consultants the AIM Group, nearly 80 percent of online revenue generated through prostitution ads is made possible by Backpage.com, a classified site which offers a bevy of legitimate services to an international Internet audience in addition to some x-rated ads. While Backpage is indeed brimming with calls for work, apartment postings and other listings for much of North America and Europe, in recent years the site has become the stomping ground for online escorts. Both men and women are pimped out on page after page of prostitution ads and strip shows for hire, with some even alleging that the site has hosted ads showcasing underage girls illegally trafficked for sex. "In every case of sex trafficking that the Brooklyn District Attorney has, the girl was involved with Backpage.com at some point or another," Jerry Schmetterer, a spokesman for Brooklyn District Attorney Charles Hynes, tells Reuters.Nicholas Kristof of the Times exposed last month that Sachs had made a major investment in the New York City alt-paper the Village Voice in 2000. When the Voice merged with the New Times Inc. media group six years later though, Sachs quickly became a minority holder in what was to become one of the biggest sites for online sex ads. Following up his investigation over the weekend, Kristof wrote "Goldman Sachs was mortified when I began inquiring" of their involvement. By Friday, Sachs is said to have parted with its 16 percent stage in Village Voice Media.Andrea Raphael, a Goldman Sachs spokeswoman, tells Reuters that the firm began negotiations to drop its share in the media company in 2010 after it had grown "uncomfortable with the direction of the company." It was only in recent days, however, that dirt rapidly developed on the partnership leaving Sachs scrambling for an answer. Although $30 million might not be a massive loss for the Wall Street behemoths, it is bad timing for the bankers. Last month a disgruntled employee parted ways with the company but only after first penning a scathing editorial that was carried in The New York Times. On the heels of the anti-banking Occupy Wall Street movement, the latest revelation is the third strike for Sachs in a matter of weeks, but the gaffe sending them out for good still seems highly unlikely.
You can share this story on social media: