Thousands of Americans at risk of deadly meningitis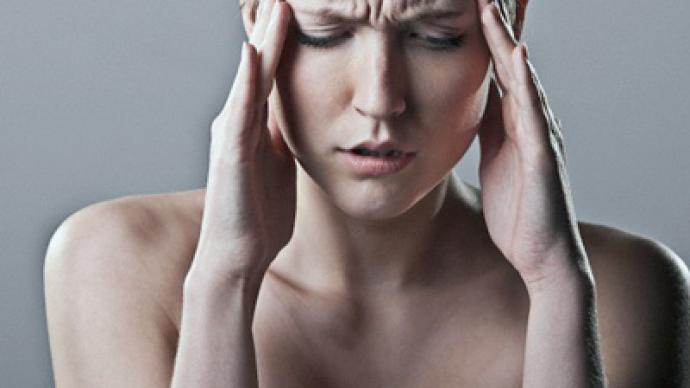 Thousands of patients who got steroid injections in 23 US states may be at risk of acquiring the rare fungal infection meningitis, which has left five people dead in the latest outbreak.
The fungus has so far sickened 35 Americans who took steroid shots for back pain across six US states. The spinal injections contained a sealed vial of the steroid methylprednisolone acetate, which the US Food and Drug Administration found contains the fungus.Compounding pharmacies, which take drugs from several manufacturers, often mix the ingredients found in medication themselves – a process that can be dangerous if sterile conditions are not maintained. Drugs like these – including the injections containing meningitis – are not FDA-approved."[Compounding pharmacies] fall into this gray area and no one supervises in a rigorous fashion their manufacturing process. The state pharmacy boards don't have the resources or the knowledge or experience," and the FDA does not get involved unless a problem occurs, Dr. William Schaffner, an infectious-disease specialist, told CBS News.The New England Compounding Center of Framingham, Mass. is believed to be the pharmacy involved in the meningitis outbreak, the Associated Press reported. The pharmacy has recalled a total of 17,676 single-dose vials of the steroid, and the FDA has told health care practitioners to avoid using any of the company's products."There is a possibility that it (fungal contamination) could be elsewhere, not just in this product, but in other products they made," said FDA pharmacist Ilisa Bernstein in an interview with USA Today.The pharmacy has a history of regulatory violations, and voluntarily surrendered its license after the meningitis outbreak was linked to it.Health officials are unclear about the number of patients who may have received the tainted injections administered by 75 clinics between July and September. But hundreds of used vials have been returned, indicating that the number could be in the thousands. Health officials said that one clinic in Indiana administered the shot to more than 500 patients, while two clinics in Tennessee gave the tainted drug to more than 900.Tennessee has so far witnessed the most cases, with 25 infections and three deaths.Meningitis is an infection that inflames the lining of the brain and spinal cord. Symptoms of the infection typically show up one to four weeks after a tainted injection and include fever and chills, nausea and vomiting, sensitivity to light, severe headaches and stiff neck. If untreated, meningitis can lead to brain damage and death.