Former WSJ editor accused of keeping News Corp hacking scandal out of paper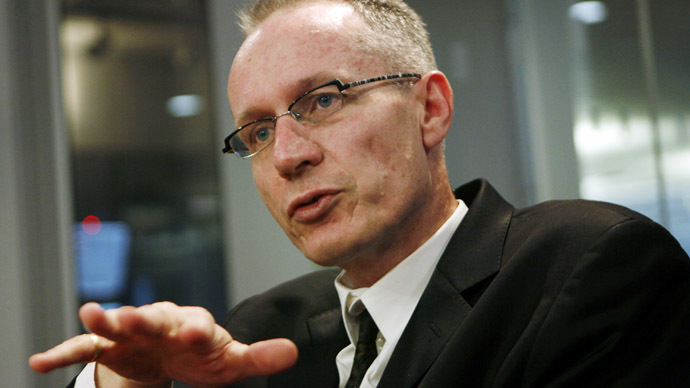 A new book on Rupert Murdoch's media empire suggests that a former Wall Street Journal editor-turned-News Corp CEO stymied attempts by that paper's reporters to accurately cover the company's role in a high-profile phone hacking scandal.
Murdoch's News of the World publication ended its almost 200-year-run in 2011 after it was proven that the paper hired a private investigator nearly a decade earlier to unlawfully access the voicemails messages of Milly Dowler, a high school girl who was went missing for several months in 2002 and was eventually found murdered.
News of the World ultimately ceased publication in 2011 amid reports of the scandal, and Murdoch stepped down as CEO of its parent company a year later and in turn installed then-Wall Street Journal managing editor Robert Thomson to take over. According to allegations in a new book by National Public Radio media reporter DavidFolkenflik, however, Thomson's tenure at the Journal was not without incident.
Capital New York reporter Joe Pompeo obtained a copy of Folkenflik's new book, Murdoch's World: The Last of the Old Media Empires, and in it, he says, is never before published information about how Thomson tried to downplay News Corp's role in the Dowler scandal before being promoted.
According to a copy of the book previewed by Pompeo, Journal reporters working under Thomson when the hacking scandal surfaced attempted to cover it as it unfolded, but "told colleagues of stories that were blocked, stripped of damning detail or context or just held up in bureaucratic purgatory."
In one instance mentioned in the book, Journal employees discovered that News of the World altered a 2002 article about the Dowler case which originally contained detailed quotes from voicemails later determined to be hacked by the paper's private investigator. A second printing of that paper, however, scrubbed most references to the messages and, as the Journal eventually reported in August 2011, instead "contained only one passing reference" to a single voicemail.
In Pompeo's book, it's alleged that even getting that much information into the pages of the Journal proved to be difficult.
"Thomson tried to kill the story several different times," Folkenflik writes. "As a fallback strategy, several reporters and editors believed, Thomson was intentionally trying to set impossible standards so the story would not see the light of day."
"The process was so painful," one of the journalists involved in the 2011 WSJ story told Folkenflik. "If we hadn't fought, Robert would have been happy for us not to run it at all."
Speaking to New York Capital of Thomson's apparent activities at the helm of the Journal, Folkenflik said "He intervened in a very telling way at a very telling moment."
"There's this notion that you take care of your guys. It's a real Australian thing. Murdoch embraces that. It's him and his guys against The [New York] Times and the BBC and the world. They really have this idea that they're the anti-elite," he said.