Two Texas Latinos suing cops over 39 days' jail without charge, confiscated cash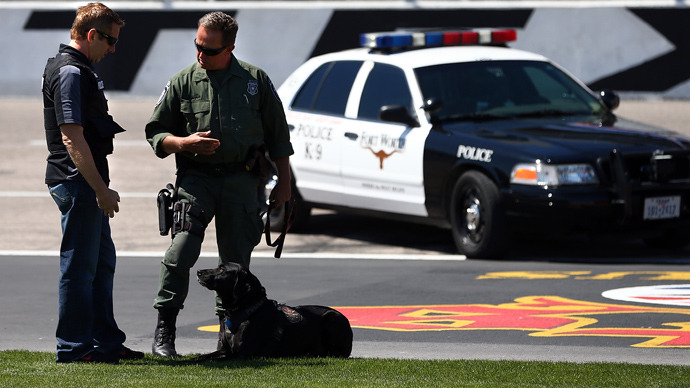 Two Latino men are suing a Texas police department they say locked them in jail for 39 days "with no charges, no hearing, and no probable cause" after a March 2011 traffic stop. They also claim cops seized $14,000 in cash they had saved to buy a car.
Roberto Moreno-Gutierrez and Jaime Moreno-Gutierrez are suing Hill County, the Hill County Sheriff's Department and the Texas Department of Public Safety in federal court.

Their complaint states that the two men were en route from their home in Killeen, Texas to a car dealership in Plano, Texas to purchase a used hybrid electric car, AlterNet reports.

At that point they were pulled over and detained by Texas State Trooper Carl. R. Clary, who was driving with a K-9 unit. Troop Clary was not, however, identified as a party to the complaint that has been filed since
"The trooper provided no traffic violation or reason for the stop to the plaintiffs," the complaint states. "The trooper requested driver licenses from both plaintiffs, which he then took to his patrol unit. Upon returning, he requested to search the vehicle. Consent was given, and he then brought out his dog. After a search, the dog was put in its kennel. No drugs or drug paraphernalia were found in the vehicle or on the plaintiffs."
"The officer used a translator apparatus to translate his questions but did not translate the Spanish responses into English," the suit continues. "He inquired as to the money and the plaintiffs explained where it came from and why they had legal possession."
"There was simply no indication of wrongdoing. Nevertheless, Trooper Clary seized the money and waited for backup. After 20 minutes, the plaintiffs were taken to another squad car and were told they were going to be interviewed where it was quiet. Even though there was no sign from the K-9 and, therefore, no probable cause, the arriving officers tore apart the vehicle for money or drugs that did not exist."

It was at that point, the complaint alleges, that the two men were placed in the back of a police car and taken to the Hill County Sheriff Department Jail, located between Waco and Dallas. They claim the Texas Department of Public Safety officer failed to file a probable cause affidavit or to read them their rights.

"At the Hill County Sheriff Department, the plaintiffs were never handcuffed, never Mirandized and never told they were under arrest; rather, they were asked when they were from. The money was counted, and they were then booked into Hill County Jail for what jail documents call pending charges pursuant to 'money laundering,'" the complaint reads, as posted by Courthouse News.
The plaintiffs, who were held in the jail for more than a month without a hearing or any finalized charges, are seeking damages for civil rights violations, false imprisonment, negligence, intentional infliction of emotional distress, and negligent supervision, training and retention.
It's not the first time in 2013 Texas cops have come under scrutiny for their practices at the jailhouse. Earlier this year, a Texas mother sued members of the Hays County Sheriff's Department for failing to prevent her son from committing suicide while he was behind bars. The American Statesman reported that Eric Dykes hung himself in jail after only sporadically receiving medication for his bipolar disorder, the lawsuit claimed.